​Dog poo to be DNA tested to track careless owners
Published time: 28 Apr, 2015 15:49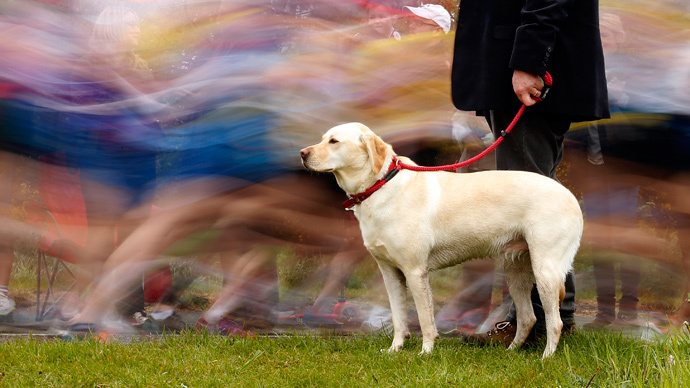 In order to track owners who fail to clean up after their pets, an east London council says it will begin DNA testing dog poo.
Barking and Dagenham council aims to become the first borough to introduce the measure aimed at cracking down on unwelcome leavings.
The measure will be unveiled at a key dog fouling summit, called "Leading the Way," held on Tuesday.
READ MORE: 'Disturbingly inventive': Animal abuse reaching abhorrent new lows
READ MORE: Dogs really do love us: Study finds first evidence of inter-species hormone exchange
New rules could see local dogs having their cheeks swabbed in order to register their DNA in a database compiled by the company PooPrints UK.
If an illegitimate turd is then found, the troubling mound can then be tested and the pet and owner traced with almost 100 percent accuracy.
Owner fines could be raised to £80.
A similar scheme in the United States has reduced the problem by up to 90 percent in areas where the scheme is in place, according to PooPrints.
Local councilor Darren Rodwell told the Telegraph: "We are the first council in the country to get really tough on dog mess and pet owners who do not act in a socially responsible way.
"The vast majority of dog owners in Barking and Dagenham are socially responsible but unfortunately a selfish few think it's OK to not clean up after their pet.
"Dog mess not only spoils our streets – it's also a health hazard and especially to young children. It's why we are using this innovative approach in making a cleaner, healthier and better Barking and Dagenham."
The council decided to explore the measure after finding it spent up to £2.3 million per year on cleaning up after lazy owners unwilling to get down and dirty and scooping their pooch's poop.
If the initiative gains approval, the council could be sniffing out offenders as early as September next year.