Grade-changing keystroke hack lands university student in jail
Published time: 24 Apr, 2015 11:07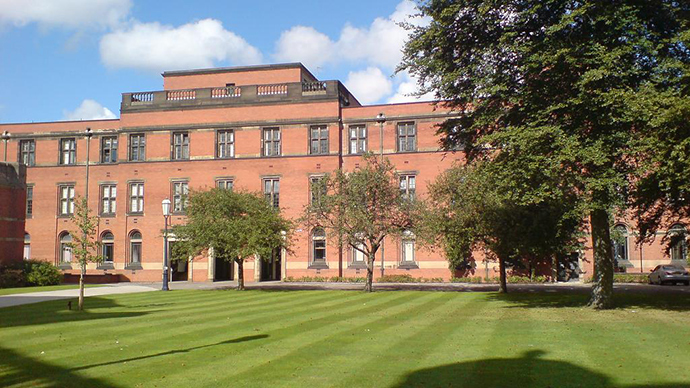 A final year student who hacked into a university's computer system to "desperately" change his grades to increase his overall degree result has been sentenced to four months in jail.
Imran Uddin, 25, was jailed under the Computer Misuse Act at Birmingham Crown Court after pleading guilty to hacking into the University of Birmingham's systems to change his grade.
Uddin snooped on teachers through keyboard spying software, which allowed him to steal their passwords and change his exam marks.
The student, who was expected to achieve a lower-second class degree, was found to have changed five of his exam marks. He increased one result from 57 to 73 percent.
READ MORE: Cyber air warfare: Mass hack sees British Airways freeze thousands of accounts
"For reasons not entirely clear to me, whether it was monetary, or pride or a desire to outperform others, you decided to cheat and you formed a settled intention to do that," Judge James Burdige told Uddin.
Burdige said he believes Uddin's actions were "planned and persistent."
"This kind of conduct undermines or has the potential to undermine public confidence in the degree system set up by this university," he added.
Burdige said he could not pass a suspended sentence in this case as "there needs to be an element of deterrence."
The court heard Uddin, who is married, attached a "shadowing" keyboard spying device at the back of many computers in the university in attempt to steal the lecturers' passwords.
"It is effectively a case where the defendant has hacked into a number of computers at the university where he was studying for a degree in bio-science," prosecutor Mahdhu Rai said.
READ MORE: 72% of Brits concerned about online privacy since Snowden leaks
Rai said Uddin's untoward behavior became apparent on October 7 last year when two staff members were upgrading a computer in the bio-science building.
During the update, they removed the computer protection case and discovered a device attached to the back which was recording the key strokes of anyone using the keyboard.
Three more devices were found when all of the other university computers were checked, and one was attached to a 'staff only' computer which had access to the exam grade software, Rai said.
Uddin's home was raided and officers discovered he searched for keyboard spy devices on eBay.
Balbir Sing, defending Uddin, said the student "could not see clearly" as he was "under so much pressure" because he was the only member of his family who attended university.
As Uddin was in his final year, Sing says it is "very unlikely that any other university will touch him after this."
"This is not a case where he was hopelessly failing and was not going to be able to succeed," he added.