72% of Brits concerned about online privacy since Snowden leaks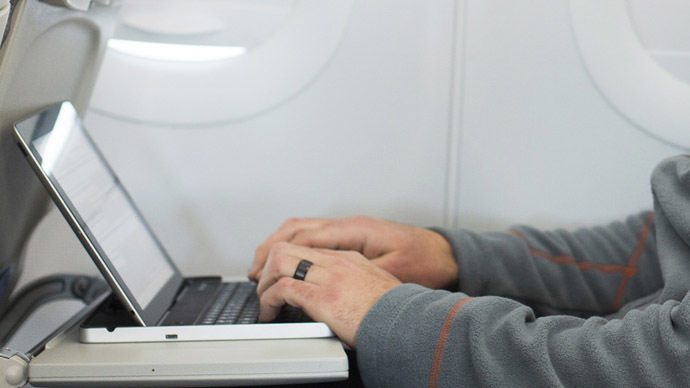 New research suggests nearly three quarters of British adults are worried about the distribution of their personal information online, with concerns including hackers and unauthorized access to data.
The figures, compiled by pollster YouGov, found that 32 percent of respondents would be happy to pay for extra online security to ensure their date was protected. A further 29 percent felt it came down to the individual to take responsibility for protecting their data.
There has been a huge rise in the level of consumer mistrust in tech firms since NSA whistleblower Edward Snowden revealed in 2013 the UK and US governments were accessing consumer data without permission.
The YouGov results come a month after the government admitted the intelligence services have the capability to hack phones, computers and communications networks.
The government also claimed it was legally justified to hack anyone, anywhere, regardless of whether the target was a threat to security or not.
The admission was revealed by Privacy International (PI), which published a court document filed in response to two court cases brought against British intelligence agency GCHQ last year.
Legal challenges to the intelligence agency's surveillance methods were brought after Snowden revealed the extent of the invasive state-sponsored hacking by the NSA and GCHQ.
In the document, government lawyers claimed that while the security agency needed authorization to hack the gadgets of an "intelligence target," GCHQ is equally permitted to access computers all over the world regardless of whether targets are a threat.
READ MORE: NSA surveillance blueprint: DEA tracked US phone calls years before 9/11
"Such powers are a massive invasion of privacy," PI said at the time.
"Hacking is the modern equivalent of entering someone's house, searching through their filing cabinets, diaries and correspondence, and planting devices to permit constant surveillance in future."
"If mobile devices are involved, the government can obtain historical information including every location visited in the past year and the ongoing surveillance will capture the affected individual wherever they go."
A number of large-scale cybercrimes and hacks have left public trust in tech companies in steady decline, with more and more online services requiring personal information.
YouGov found that 70 percent of respondents gave personal information online, such as addresses and their date of birth, when signing up to services.
These details are often used as the "secret" information to verify a consumer's identity for banking or other secure online services.
However, despite having concerns about the security of their private data, more than half of those surveyed were not willing to pay for extra online protection.
Garreth Cameron from the Information Commissioner's office told the Guardian: "Consumers are becoming much more aware of the need to protect their personal data online and even though this survey shows they might be prepared to pay to do that, it is still ultimately the responsibility of the businesses who hold that data to make sure they follow the laws around data protection."
"Businesses should be doing everything they can to keep information safe by investing in consumer privacy online, both in terms of education, increased protection and good practice," he said.