​N. Ireland officially recognizes pagan religion, Order of the Golden River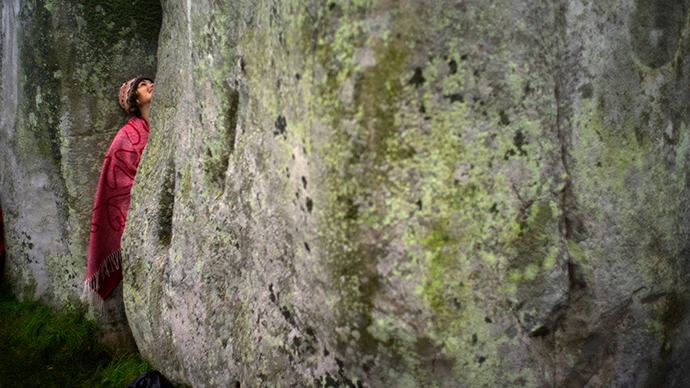 Northern Ireland has for the first time recognized a pagan priest and his church by granting full religious status to the Order of the Golden River.
Responding to the move by the Northern Ireland General Registry Office, pagan priest Patrick Carberry said he was "absolutely over the moon."
Recognition means, among other things, members of the faith group can now have their own weddings.
READ MORE: May the force be with… Torbay? English Riviera boasts almost as many Jedi as Muslims
"We can now do hand passings, which is our official belief, rather than having to have a ceremony outside as we'd prefer and then another in the local registry office," Carberry told the Independent.
Carberry – whose spiritual or true name is 'Nighthunter' – only submitted the application at the end of March.
"I'm still in shock, we were not expecting to be recognized."
Carberry said his church, which was founded in 2009, needed few facilities as "generally we can use ancient stone circles and are involved closely with nature."
Carberry made headlines in February after the theft of a Celtic sea god sculpture from a mountainside in Northern Ireland.
He said the theft must be labelled a religious hate crime.
The statue, made by a 'Game of Thrones' set creator, prompted a media stir after it was vandalized.
The six-foot statue of Manannán Mac Lir, a sea deity in Irish mythology, was stolen from Binevenagh Mountain near Limavady in County Derry in January and replaced with a crucifix bearing the words "you shall have no other gods before me."
READ MORE: 'Game of Thrones' sculptor's statue stolen, pagans blame religious hate
"If a pagan stole a statue from a Christian church and left a pagan one in its place it would make world news," Carberry told the Londonderry Sentinel.
Police have not yet dismissed the possibility there could be a religious element to the crime, according to local media reports.
The creator of the statue is John Sutton – the man behind the sets of the popular HBO series 'Game of Thrones'. Sutton said he was "disturbed" by the "unreal" theft.