'Game of Thrones' sculptor's statue stolen, pagans blame religious hate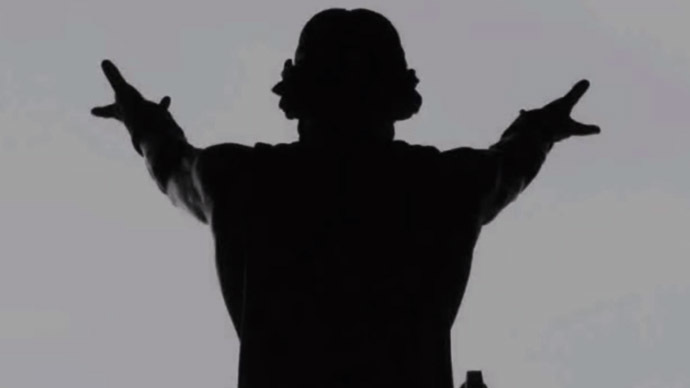 The theft of a Celtic sea god sculpture from a mountainside in Northern Ireland must be labeled as a religious hate crime, a local pagan priest believes. The statue, made by a 'Game of Thrones' set creator, prompted a media stir after it was vandalized.
The six-foot statue of Manannán Mac Lir, a sea deity in Irish mythology, was stolen from Binevenagh Mountain near Limavady in County Derry in January and replaced with a crucifix bearing the words "you shall have no other gods before me."
Breaking: The Manannán Mac Lir statue at the viewing point, Binevenagh Mountain, has been stolen. #Limavadypic.twitter.com/j0n6gzw1r3

— Dean McLaughlin (@Dean_Journalist) January 21, 2015
Now, pagan priest Patrick Carberry, the founder and sovereign of the Order of the Golden River, which is based out of Belfast, says the incident should be treated as a religious hate crime.
"If a pagan stole a statue from a Christian church and left a pagan one in its place it would make world news," Carberry told the Londonderry Sentinel.
Police have not yet discarded considerations that there could be a religious element to the crime, according to local media reports.
The creator of the statue is John Sutton – the man behind the sets of the popular HBO series 'Game of Thrones'. Sutton said he was "disturbed" by the "unreal" theft.
The $15,000 statue was made of stainless steel and fiberglass, which would make it very difficult to steal, according to Sutton. Several people would have needed to be part of the crime and it likely would have taken them several hours.
One week on & mystery of missing Celtic sea god statue Manannan Mac Lir goes global. #Limavadyhttp://t.co/UsyOUU1k5gpic.twitter.com/iFuRsdKvGL

— The Derry Journal (@derryjournal) January 28, 2015
According to Carberry, Pagans represent a significant minority in Northern Ireland. "There is a large community in Belfast alone and there are large communities across Ireland...people are afraid to admit that they have these beliefs because they might lose their jobs."
"Paganism is the original religion of this land. We worship many gods and goddesses. In Ireland we are associated with the Celtic gods. Manannán would fall into that category," he added.
Meanwhile, many others have been outraged by the crime in the predominantly-Christian region, decrying the vandalism of what is considered to be both a work of art and a tourist attraction.
A local Member of the Legislative Assembly (MLA), Claire Sugden, on Sunday told Coleraine Times she was "disgusted" by the theft.
"It seems the reason for removing this statue was in God's name which is shameful and indeed more disrespectful that their reasoning. Certainly I think God would have something to say about those who stole something which brought a lot of happiness to a lot of people," Sugden said.
The MLA said that the statue of Manannán was "entirely appropriate in its setting" as it "framed and celebrated the natural beauty" of the place.
You can share this story on social media: