Sole survivor: IRA informant claims British police abandoned him to death squads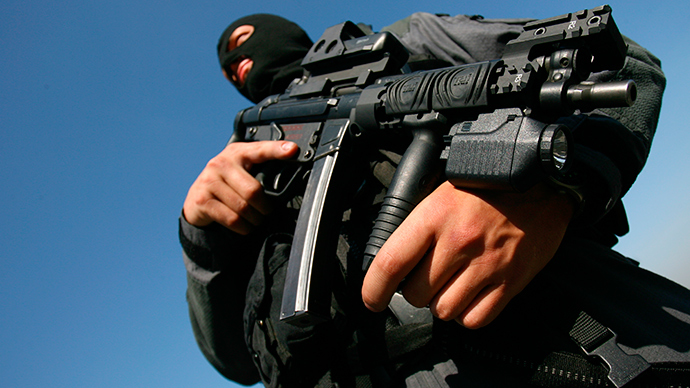 Only one Irish Republican Army (IRA) informant has ever survived being targeted by the terrorist group's death squads. Marty McGartland claims he was left to fend for himself despite risking his life to assist police.
McGartland, who narrowly escaped being tortured and killed by the IRA after jumping from a window in Belfast in 1991, now claims the two IRA men who interrogated him were in fact also working for the police.
The allegations will form a central part of a new inquiry by a police ombudsman into the repeated failure by Northern Irish police to rescue IRA informants who had been taken prisoner.
In some cases, relatives of those who did not survive IRA interrogation argue that their loved ones were set up and sold out by security forces in order to protect higher-value sources.
READ MORE: 43yrs for justice: Ireland takes UK to human rights court over Hooded Men case
A second attempt was made on McGartland's life in 1999 when he was shot six times by IRA gunmen.
Speaking from a secret location ahead of the inquiry, McGartland told the Guardian, "It's my understanding that for 15 years, first the Royal Ulster Constabulary (RUC) and later the Police Service in Northern Ireland (PSNI), sat on evidence that could have led to the arrest of both men.
"I have consistently said I would go as an eyewitness naming these two people as the 'guards' that held me in the flat in Twinbrook before I was to be tortured and then shot dead."
He said the police had been holding out.
"I also know for a fact that for 15 years the RUC and then the PSNI failed to make it public that there was fingerprint and DNA evidence from that flat in Twinbrook which belonged to these two men.
"They even could have been arrested shortly after my escape, and yet nothing was done about them. This pair later took part in the interrogation of another IRA member accused of informing, also in west Belfast," he added.
The case comes only a day after the opening of a Supreme Court judicial review into a 1948 massacre in Malaya which could, in time, lead to legal action regarding Britain's conduct in Northern Ireland.
The case concerns the killing of 24 unarmed villagers at Batang Kali by a patrol of Scots Guards during the insurgency known as the Malayan Emergency.
It could set an important precedent which has the potential to crack open the legal fortifications that the UK government has erected, over many years, in defense of its colonial past – perhaps most strikingly in relation to Northern Ireland.
READ MORE: Britain on trial: 1948 Malaya massacre case could crack open UK's dark colonial past
The review hinges on the issue of when a case becomes so old that it is no longer worth pursuing justice. A number of UK legal and human rights NGO's have high hopes.
"The outcome of this case will have considerable implications in Northern Ireland, where many of the deaths that occurred during the Troubles happened before the enactment of the Human Rights Act in 1998," Rights Watch UK director Yasmine Ahmed told the Guardian.
"Dealing with the past, whether through inquests or investigations, continues to be a battleground where the UK government seeks to deny families the right to truth," Sara Duddy from the Derry-based Pat Finucane Centre, which promotes human rights and social change, told the paper.
You can share this story on social media: