​Britain on trial: 1948 Malaya massacre case could crack open UK's dark colonial past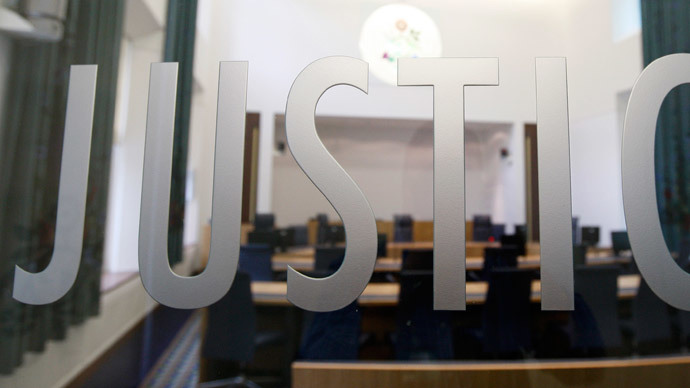 A judicial review into the killing by British troops of 24 unarmed Malayan villagers could have far-reaching consequences for Britain, dredging up the country's substantial backlog of violent colonial excesses.
The review will take place Wednesday at the Supreme Court in London and will also be attended by survivors and relatives of those killed by the Scots Guards in the village of Batang Kali in December 1948.
Two previous criminal investigations are said to have been blocked by uncooperative UK authorities, despite claims made in 1969 by a number of the guardsmen present on the day that they had been ordered to massacre the villagers.
"The bullets that killed half the inhabitants of Batang Kali can never return to their barrels and the time has long since passed when any soldiers who fired them might be prosecuted," solicitor for the survivors, John Halford, told the Guardian.
READ MORE: 43yrs for justice: Ireland takes UK to human rights court over Hooded Men case
"But when six of them have confessed to murder, eyewitnesses remain alive and forensic tests can confirm the killings were close-range executions, the law should demand an answer from the state. After all, those killed were British subjects living in a British protected state.
"They and their families have a right to meaningful justice."
The UK government maintains that the case is too old to be worth digging into.
The Foreign Office has repeatedly said the case is not worth pursuing.
"It is very unlikely that a public inquiry could come up with recommendations which would help to prevent any recurrence," it said.
"This was a deeply regrettable incident. The case will be heard in the Supreme Court on 22 and 23 April. It would not be appropriate to comment further whilst legal proceedings are ongoing," the Ministry of Defence declared in a statement.
Crucially, the case could set an important precedent which has the potential to crack open the legal fortifications that the UK government has erected, over many years, in defense of its colonial past – most strikingly in Northern Ireland.
A number of UK legal and human rights NGO's have high hopes for the case.
READ MORE: Malawians seek UK compensation for 1950s Nyasaland massacre
"The outcome of this case will have considerable implications in Northern Ireland, where many of the deaths that occurred during the Troubles happened before the enactment of the Human Rights Act in 1998," Rights Watch UK director Yasmine Ahmed told the Guardian.
"Dealing with the past, whether through inquests or investigations, continues to be a battleground where the UK government seeks to deny families the right to truth," Sara Duddy from the Derry-based Pat Finucane Centre, which promotes human rights and social change, told the paper
"The Batang Kali massacre is proof that the past will always come back to haunt us if it isn't dealt with."
You can share this story on social media: