​'Draconian, inhumane': N. Ireland abortion law reforms don't go far enough, say Amnesty
Published time: 17 Apr, 2015 16:39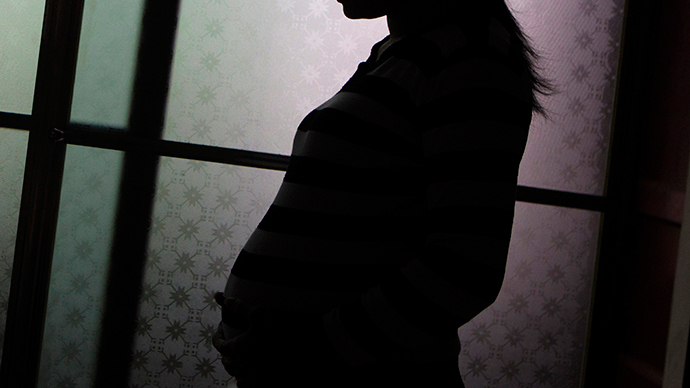 Proposed changes to Northern Ireland's "draconian" abortion laws have been criticized by Amnesty International, which warns they fall short of what is necessary to protect women's fundamental human rights.
Amnesty International said it welcomed plans announced by Northern Ireland's Department of Justice to reform abortion legislation, which relate to cases of "fatal fetal abnormalities" in the region.
The human rights group also called on the body responsible for governance in Northern Ireland, the Northern Ireland Executive, to support the proposed legal changes.
READ MORE: N. Ireland's 'draconian' abortions laws 'harshest in Europe' – Amnesty
Amnesty International's Northern Ireland Campaigner, Grainne Teggart, said the proposals form an "important step" towards much needed reform of Northern Ireland's cruel abortion laws. The legislation, which has generated international criticism, is widely thought to be among the harshest in Europe.
Teggart called upon the Northern Ireland Executive "to seize this opportunity to enable women whose pregnancies have a fatal fetal abnormality to access abortion services locally."
"Hundreds of women are forced to leave Northern Ireland every year just to access health care to which they should be entitled. That only adds to the trauma these women experience," she said.
Teggart denounced Northern Irish politicians for avoiding their responsibilities to Northern Irish women for so long. She said change is essential and "long overdue."
READ MORE: Abortion debate in Ireland re-ignited as clinically dead pregnant woman kept on life support
Nevertheless, the feminist Northern Ireland Campaigner for Amnesty condemned a prevailing lack of reform with respect to abortion law in cases where rape has occurred.
"Forcing a woman to continue with a pregnancy, which has been forced upon her through sexual violence is inhumane," she said.
"Women, finding themselves in the most distressing of circumstances, deserve the freedom to make deeply personal choices about their pregnancies."
Teggart demanded the Northern Ireland Executive and Assembly legislate for reform. "To fail to do so would be a further violation of women's rights," she said.
Northern Irish Justice Minister David Ford is now seeking support from the Executive to introduce legislation that will legalize abortion for women, whose unborn child has no chance of surviving outside the womb.
Should the legislation be passed, it will mark the first change in Northern Ireland's abortion laws in over 100 years.