​'Israel is racist and apartheid state': Green Party candidate faces backlash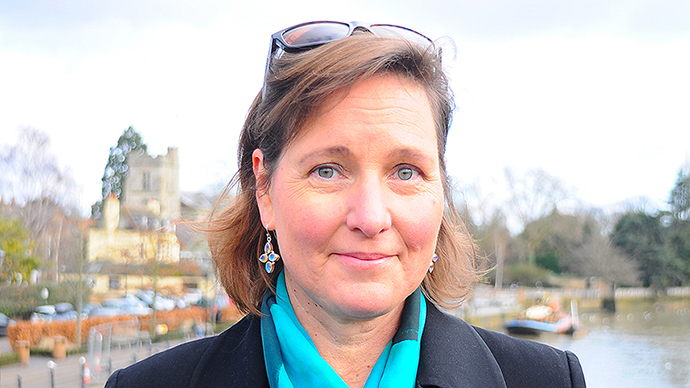 A Green Party parliamentary candidate is facing a backlash after reportedly calling Israel "a racist and apartheid state."
Tanya Williams, the Green candidate for Twickenham, South West London, made the remarks during an Amnesty International hustings on Tuesday.
According to the news website SW Londoner, she said: "It needs to be pointed out that they [Israel] are a racist state and an apartheid state."
"South Africa got its act together after decades of campaigning and I hope Israel may eventually too. I think it is time to stand up to the myth that Israel and Palestine are both equal participants in this conflict."
She also allegedly urged the UK government to end political and economic trade ties with Israel. "I personally think we need to stop supporting Israel, whether that's trading arms with them, or politically, or treating them like a beacon of democracy in the Middle East which they are not," she said.
READ MORE: #GE2015: Majority of British Jews will vote Tory, new poll claims
The Board of Deputies of British Jews has now called on the Green Party to condemn Williams for her "inflammatory" comments, "which attacked the only democracy in the region," according to one member.
Board Vice President Alex Brummer told SW Londoner: "The comments on the Middle East from the Green Party candidate in Twickenham are wholly unacceptable.
"They are based on falsehoods, ignorance and sheer prejudice against Israel and its supporters.
"Remarks like this can only fuel antagonism against the British Jewish community at a time when anti-Semitism is on the rise."
However, the Richmond and Twickenham Green Party branch said it fully endorsed Williams's statements, made "in an open forum focusing on human rights that invited a range of opinions," the party said in a statement.
READ MORE: I'll recognize Palestine 'at the right moment' – Labour's Miliband
"Her remarks fully reflect Green policy on the conflict between Palestine and Israel as stated in our manifesto as follows:
"'We seek a just, sustainable and peaceful solution to the Arab-Israeli conflict, based on mutual recognition of the rights to independent statehood for Palestinians and Israelis.
"We condemn human rights violations by both parties and the oppression and disproportionate use of aggression by the Israeli government against the people of Gaza.
"We seek to suspend the EU–Israel Association Agreement.'"
Britain's ties with Israel and stance on Palestine have become central foreign policy issues in the ongoing general election race.
Labour Party leader Ed Milliband has recently pledged to recognize Palestine when the "right time" comes. Labour also says that securing peace in the Middle East and finding "a comprehensive two-state solution" for Israel and the Palestinians are key aims for the party.
You can share this story on social media: