Oil firm downplays 'world class' 100bn-barrel Gatwick claims
Published time: 15 Apr, 2015 15:47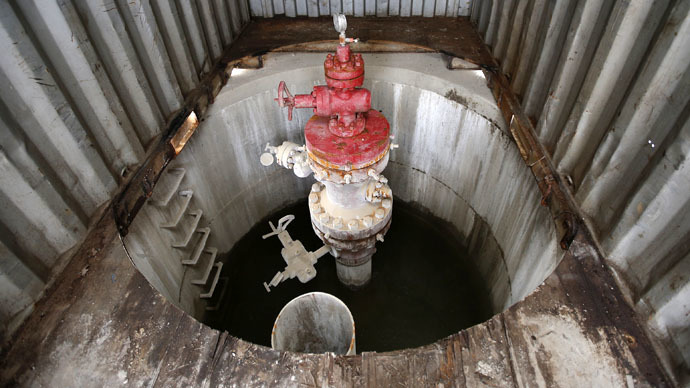 The company which reported a massive oil find near Gatwick Airport last week has issued a "clarification" over its estimation, saying the amount of oil is in fact untested.
Last week, UK Oil and Gas Investments (UKOG) said up to 100 billion barrels, a potentially "world-class" discovery, had been found in the Weald Basin.
UKOG chief exec Stephen Sanderson told the BBC last week the discovery could be "the largest [onshore in the UK] in the last 30 years," adding "we think it has national significance."
But now the company said it has not carried out the work needed to provide an accurate estimate of the amount of oil in the Weald Basin.
READ MORE: 'Oil worth £300bn' discovered under London's Gatwick Airport
"The company has not undertaken work outside of its license areas sufficient to comment on the possible OIP (oil in place) in either the approximate 1,100 sq miles or the whole of the Weald Basin," it said.
UKOG added the oil should not be considered prospective or contingent resources or reserves.
"Further development work in the form of appraisal drilling, well testing and assessment of recovery factors will be required to seek to quantify net resources in relation to the company's license areas and to prove its commerciality," the statement added.
Reports that the company had discovered up to 100 billion barrels of oil near the UK airport triggered a steep rise in its shares last week and led to criticism from environmentalists.
Some experts were doubtful about the reports, as 100 billion is more barrels than Britain has extracted from the North Sea.
Previous estimates were as high as 40 billion and as low as 4.4 billion. The firm now appears to be urging caution over the actual quantity of the discovery.