Mentally ill should wear wristbands, Tory candidate says, provoking outrage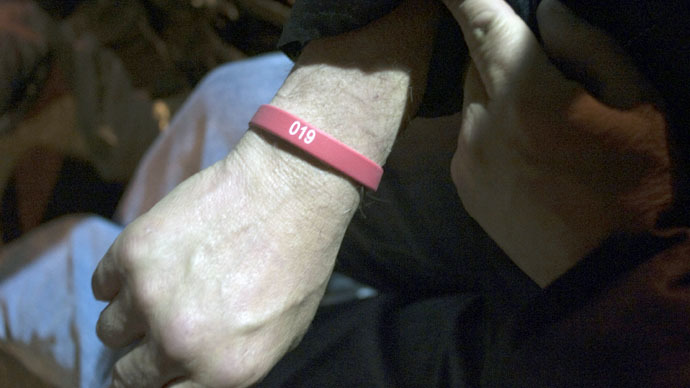 A Conservative Party candidate has caused a furor for "harmfully" suggesting mentally ill people should wear wristbands to identify their condition.
Cambridge Tory candidate Chamali Fernando was speaking at a hustings event on Monday when she made the "outraging" statements.
Fernando said the wristbands, labeled with the person's condition, would be helpful to police and legal professionals to understand the behavior of someone who is unable to explain themselves.
A transcript of the hustings, released by Cambridge News, reveals the 32-year-old barrister said, "I'm not trained to deal with people in those situations. I would like to see more training for legal professionals and police officers.
"Maybe it's something as simple as there are certain conditions which are more common, where people can wear a wristband to identify they have that condition, so we can perhaps not diagnose, but spot it earlier and ensure that we deal with it."
Shortly after Fernando made the comments, political blogger Richard Taylor live tweeted from the event, informing his followers of what the candidate had said.
Wristbands for those with mental health conditions has to be craziest policy I've heard - from @whereis007pic.twitter.com/ljkRtfqdCR

— Richard Taylor (@RTaylorUK) April 13, 2015
"Wristbands for those with mental health conditions has to be the craziest policy I've heard – from [Fernando] @whereis007," he tweeted.
Richard Taylor is distorting commentary for his self publicity purposes.

— Chamali Fernando (@whereis007) April 14, 2015
Fernando later took to social media to defend her views and accused Taylor of "distorting commentary for his self-publicity purposes."
The Tory candidate's "silly" suggestions were attacked on all sides, including by the Deputy Prime Minister Nick Clegg.
"The Liberal Democrats have spent many years campaigning for an end to the stigma around mental health," Clegg told the Mail Online.
Fernando's' "silly idea" would only "increase the discrimination around mental health rather than end it," he added.
The #Conservative fashion accessory guide: Poor = 'ABSO' neck tattoo Wealthy = John Lewis bag for life and Mentally ill = Wristband #Tory

— Richard Harris (@cigarboyrick82) April 15, 2015
"This proposal shows the candidate's harmful views on mental health," Disability and Mental Health Adviser at University of the Arts London Annabel Crowley told RT.
Research carried out by the Institute of Psychiatry, Psychology & Neuroscience at King's College London shows personal contact with mentally ill people is the most effective way to reduce discrimination.
Crowley says Fernando's proposals would only alienate the mentally ill and "further curtail their freedom," which would encourage further stigmatization.
"We need to provide adequate care and support, not blame the victims of a failing health service," she added.
Dr. Pooky Kingsmith, a mental health specialist, told RT she "fails to understand" what the wristbands would achieve "beyond increasing the stigma and prejudice already experience by mentally ill people."
READ MORE: Linking violent crime to depression adds to mental health stigma - psychiatrists
"People with mental health issues are so much more than their condition, but people would find it hard to see beyond that label," she added.
Kingsmith told RT she longs for a time when "we can feel confident speaking out about mental health issues and seeking and receiving appropriate support."
A Conservative Party spokesperson said, "It's unfortunate that Richard Taylor has completely distorted the comment.
"The question that was asked is how authorities such as the police [could] better deal … with people with mental health issues.
"There are people who have come into contact with the police and due to an underlying mental health condition are unable to communicate their condition.
"It was not that they should wear a wristband. That would be draconian, needless to say. It would seem that Richard Taylor is seeking to grab a headline here."
You can share this story on social media: