​Britain 'most cyber-attacked country' in Europe – report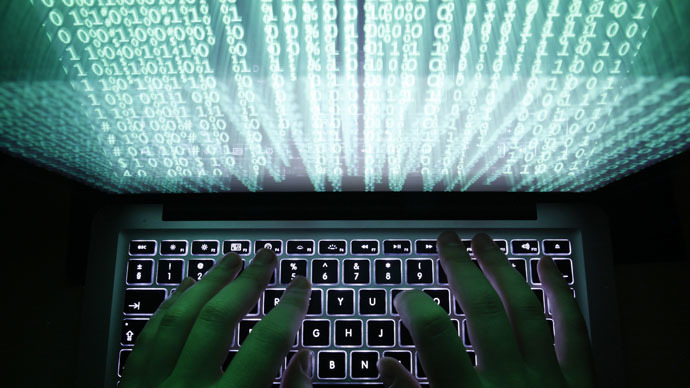 The UK is the most cyber-attacked country in Europe and the second-most assailed in the world, with attacks up 40 percent in 2014, according to a new report.
Published by global security company Symantec, the 2015 Internet Security Threat Report found Britain to be one of the most targeted nations on Earth, with a third of attacks being directed against small and mid-size businesses.
This hits not just the firms targeted, but also their associates, partners and customers through phishing emails.
The investigation also found that cyber-criminals had become increasingly productive, increasingly their success rates from email phishing substantially. They now send only 20 emails for every successful attempt to con or hack their targets.
READ MORE: Cyber air warfare: Mass hack sees British Airways freeze thousands of accounts
Symantec Security director, Kevin Haley, said: "Cybercriminals are inherently lazy; they prefer automated tools and the help of unwitting consumers to do their dirty work."
"Last year, 70 percent of social media scams were shared manually, as attackers took advantage of people's willingness to trust content shared by their friends."
Symantec found that five out of six large companies were attacked in 2014, a rise of 40 percent.
"The numbers continue to go up," Haley said. "A lot more can be done. I hope the report plays some part, so companies reflect, review and start making changes."
Cyber-warfare and cyber-crime have increasingly come to the fore of the UK security narrative.
READ MORE: Sharing secrets: Britain & Israel launch £1.2mn cybersecurity project
In March, the Cabinet Office announced that a group of British and Israeli academics would participate in a £1.2 million cyber security research venture as part of the government's "long-term economic plan."
The bilateral project will consist of three cross-border partnerships linking Bar-Ilan University in Tel Aviv with the University of Bristol and University College London, and Israel's Ministry of Science and Technology with the University of Kent.
The project forms part of an Engineering and Physical Sciences Research Council initiative, and is set to focus on data anonymity, facial recognition and cryptography. Other areas researchers will explore include identity management and mobile and cloud-based technology.
Reflecting on the venture, Cabinet Office Minister and Conservative MP Francis Maude said Israel and the UK are at the frontier of technological innovation across the globe.
"There's already a lot of collaboration but this takes it on to the next level. It's very much a partnership. Britain is regarded as being in the forefront on cyber security. We have very strong academic institutions working on this," he said.