Sharing secrets: Britain & Israel launch £1.2mn cybersecurity project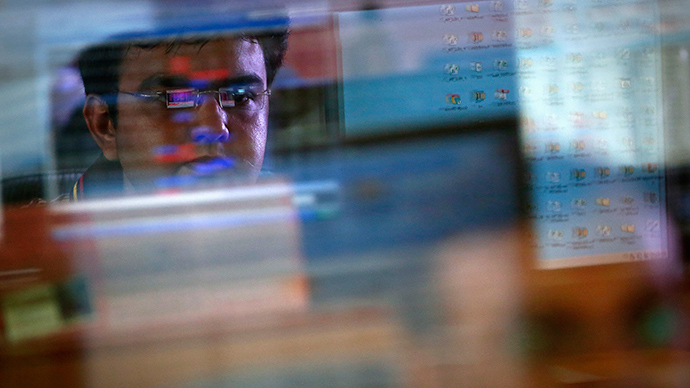 A group of British and Israeli academics are set to participate in a £1.2 million cyber security research venture as part of the government's "long-term economic plan," the Cabinet Office announced on Tuesday.
The bilateral project will consist of three cross-border partnerships linking Bar-Ilan University in Tel Aviv with the University of Bristol and University College London, and Israel's Ministry of Science and Technology with the University of Kent.
The project forms part of an Engineering and Physical Sciences Research Council initiative, and is set to focus on data anonymity, facial recognition and cryptography. Other areas researchers will explore include identity management and mobile and cloud-based technology.
Reflecting on the venture, Cabinet Office Minister and Conservative MP Francis Maude said Israel and the UK are at the frontier of technological innovation across the globe.
"There's already a lot of collaboration but this takes it on to the next level. It's very much a partnership. Britain is regarded as being in the forefront on cyber security. We have very strong academic institutions working on this," he said.
READ MORE: Five Eyes spy pact: Transparency challenge lodged at European rights court
The Cabinet Office minister said he welcomes the opportunity to address a growing "global threat" using Israeli cybersecurity expertise.
"On a recent visit to Israel I saw for myself the strength of cyber and digital innovation and how it drives a thriving Israeli digital economy," Maude said.
"As part of our long-term economic plan this government wants Britain to be one of the safest places to do business and access services online."
Maude is a frequent visitor to Israel, and regularly discusses collaborative work between Westminster and Tel Aviv.
In 2014, Britain and Israel signed a pact on digital cooperation. Along with New Zealand, South Korea and Estonia, both states are part of a global network known as Digital 5. The G7-style alliance says it seeks to strengthen the digital economy worldwide.
Shared secrets
Evidence of cooperative intelligence gathering between Britain, America, and Israel was unveiled in January 2015, following a disclosure by ex-NSA computer analyst and whistleblower Edward Snowden.
Previous Snowden leaks uncovered details of covert intelligence relationships between the US and other members of the controversial 'Five Eyes' spy club such as Australia, New Zealand and Canada.
However, a classified US document leaked by Snowden in January shed new light on UK-Israeli intelligence sharing. The document in question confirmed the NSA and GCHQ have bilateral intelligence sharing arrangements with Netenyahu's government.
In February, a government advisor warned that Britain is vulnerable to cyber attacks involving aging nuclear plants across the state.
READ MORE: '16 nuclear reactors vulnerable to terrorist drone attacks' – UK govt adviser
John Large, an engineer for Britain's Atomic Energy Authority, said ministers are ignoring risks posed by nuclear terror assaults. He is calling for urgent security reforms.
His concerns echo sentiments expressed by Russian security expert Eugene Kaspersky in January.
Kaspersky – who advises the UK government, Europol and Interpol on cybersecurity issues – said most states lack adequate systems to defend themselves in the event of a severe cyber attack.
He argued that if cyber criminals can carry out successful attacks on well-protected financial institutions, they have the ability to wage an attack on any enterprise.
Prime Minister David Cameron and US President Barack Obama resolved in January that British and American intelligence officials would test the defense capabilities of critical institutions during a series of cyber war games scheduled to play out this year.
The joint cyber tests will be conducted against each state's banks, financial institutions, and other critical infrastructure.