No 'right to exist'? University bans Israel forum, legal challenge pledged
Published time: 2 Apr, 2015 12:55
Edited time: 2 Apr, 2015 12:57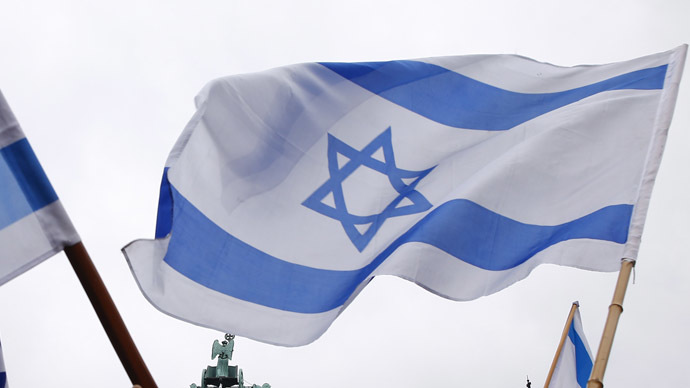 Academics say they will issue a legal challenge against a decision by the University of Southampton to block a conference on Israel's right to exist scheduled to be held on campus, citing "safety fears."
The university's decision was reported earlier this week, but officially confirmed late on Wednesday night in a statement published on the university website.
"It has now become clear that the foreseeable risks to safety and public order at and near the conference venue have surpassed any practical mitigation that the University can put in place.
READ MORE: Right to debate? British university 'reviewing position' on Israel event after lobbying
"Under the circumstances the University is obliged to withdraw permission for the conference and is following the processes set out in its Code of Practice."
"It has been made after full consultation and with the unanimous endorsement of the University Council and the University Academic Executive."
The university acknowledged the organizers' efforts to bring together a broad range of views and pledged to help them find an alternative venue at a later date.
The 'International Law and the State of Israel: Legitimacy, Responsibility and Exceptionalism' conference was being organized by law professors Oren Ben-Dor of the University of Southampton and George Bisharat of the University of California.
The cancellation was met with approval from Israel itself. A spokesperson from its London embassy told the Jewish Chronicle: "This was a clear instance of an extremist political campaign masquerading as an academic exercise, and it is only right to recognize that respecting free speech does not mean tolerating intolerance."
Universities UK, a forum which represents university vice-chancellors, took the view that Southampton had ultimately made the right decision.
"Recent events at the University of Southampton illustrate how extraordinarily difficult it can be to balance the duty to promote free speech with the duty to protect health and safety, particularly in the context of highly contentious issues where there are real and serious threats to health and safety."
READ MORE: University caves in to Israel lobby, bans 'legal right to exist' forum – organizers
"Universities across the country have to address these issues on a regular basis. The majority of events go ahead with a wide range of views expressed and debated, but occasionally events have to [be] cancelled, sometimes following external advice on security and safety."
Critics were quick to accuse the university of capitulating to pressure from the Israel lobby and of abandoning its principles by not upholding free speech.
A number of anti-Zionist speakers had been due to attend the meeting and the academic organizers now say they will challenge the move by instructing barristers acting on their behalf to file for a judicial review.
Conference organizers preempted the decision in an open letter published on Tuesday decrying the decision on "health and safety grounds," accusing the university of caving in under pressure from pro-Israel lobbyists.
Almost 900 academics from around the world, including Professor Noam Chomsky, have signed a statement in support of the conference.