​'High-level corruption': Investigations into police 'cover-up' of child abuse expanded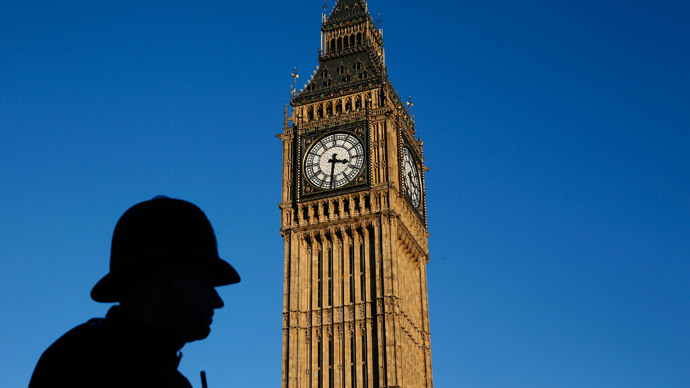 A British watchdog is expanding its investigation into allegations that senior Metropolitan Police figures ordered officers to drop inquiries into child sex abuse claims involving politicians, judges and celebrities.
The Independent Police Complaints Commission (IPCC) is already handling 14 referrals related to alleged cover-ups.
The latest expansion of the investigation will add three new claims to the inquiry, which was announced earlier this month.
Allegations being investigated by the IPCC span from the 1970s to the 2000s and include cases where inquiries into MPs, actors and the clergy were dropped due to pressure from senior officers.
One claim asserts detectives in central London gathered evidence against a high-profile pedophile ring and that a file was submitted to begin proceedings against those identified.
"Two months later an officer was called in by a senior [Met] officer and told to drop the case," the IPCC said in a statement.
READ MORE: British royal pedophile allegations dropped in police cover-up, ex-cop claims
Two other claims relate to police action during a child abuse investigation in the 1980s. No other details have been provided.
The IPCC said it is currently assessing six other referrals it has received from the Metropolitan Police relating to "similar" corruption.
The watchdog is "managing" the investigation which was already being conducted by the Met's Directorate of Professional Standards.
It pledges to look closely at the "serious" allegations, which include suppressing evidence and hindering investigations.
Announcing the inquiry on March 16, IPPC Deputy Chair Sarah Green said: "These allegations are of historic, high level corruption of the most serious nature."
"We will oversee the investigations and ensure that they meet the terms of reference that we will set. Allegations of this nature are of grave concern and I would like to reassure people of our absolute commitment to ensuring that the investigations are thorough and robust," she added.
In a separate case, the IPCC announced it would also manage an inquiry into allegations Greater Manchester Police dropped an investigation into the late Liberal MP Cyril Smith.
"The investigation follows an article in the Manchester Evening News reporting an allegation by a former police officer that he found Smith and a police officer in plain clothes in the home of a known sex offender with two teenage boys," the IPCC said in a statement.
READ MORE: Police corruption: Scotland Yard 'cover-up' of historical child abuse investigated by watchdog
"The former officer claims shortly after the incident he was threatened with the Official Secrets Act by a senior officer if he said anything," the watchdog added.
The incident is said to have occurred in Stockport, a town within Greater Manchester, in 1988.
This new allegation will form part of Greater Manchester Police's ongoing Operation Clifton.
The criminal investigation, launched last summer, is into previous reports of the mishandling and covering up of child sex abuse claims.
"The IPCC's involvement will ensure independent oversight of the investigation, while ensuring Greater Manchester Police's wider ongoing criminal investigation is not affected," the watchdog said.
Allegations that pedophile investigations into the late Liberal MP Cyril Smith were halted and covered up emerged earlier this month.
Labour MP Simon Danczuk, who recently published a book about his investigation into Smith's past, claimed former Prime Minister Margaret Thatcher ignored suspicions surrounding the MP and others.
"There is no doubt about it now, from what we know that she [Thatcher] turned a blind eye to people who were quite clearly pedophiles. That is absolutely clear," Danczuk told the Mail on Sunday.
You can share this story on social media: