Police corruption: Scotland Yard 'cover-up' of historical child abuse investigated by watchdog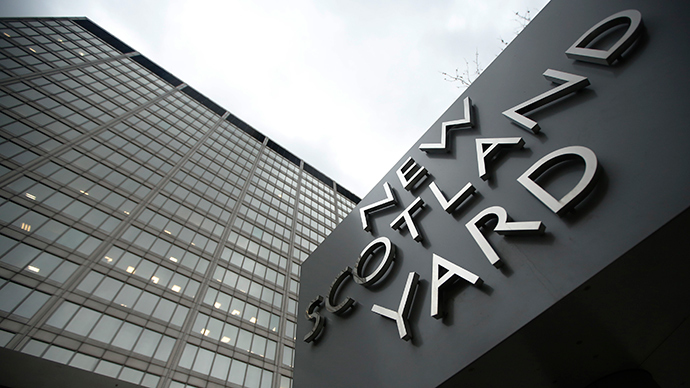 Grave allegations of "high-level" Met corruption relating to child abuse are being investigated by Britain's police watchdog. Among charges leveled at the force is the claim that Met officers colluded in covering up a pedophile ring in the 1970s.
Allegations that Scotland Yard suppressed evidence, hindered police investigations and covered up child sex offences in the 1970s to protect the identity of MPs and Met officers have been brought to the attention of the Independent Police Complaints Commission (IPCC).
In a formal statement, the IPCC's deputy chair, Sarah Green, said the watchdog would monitor investigations into the matter, and ensure they comply with special "terms of reference" set out by the body.
"Allegations of this nature are of grave concern and I would like to reassure people of our absolute commitment to ensuring that the investigations are thorough and robust," she said.
READ MORE: Pedophilia in Britain 'woven into the fabric of society' – Theresa May
Separate investigations, which are ongoing, are being conducted by Scotland Yard into original allegations of historical child sex abuse. New criminal probes examining this alleged police corruption are linked to the initial investigations and are already in motion, the IPCC said.
The watchdog confirmed it had taken the decision to "manage" investigations being carried out by Scotland Yard's directorate of professional standards.
As Britain launched a new judge-led inquiry panel to investigate the historic pedophile ring, Home Secretary Theresa May said Saturday that these allegations are just the "tip of an iceberg." She warned the problem is "woven, covertly, into the fabric of our society."
Reflecting on adults who allegedly abused their positions of power and status to exploit vulnerable children, May said Britons still do not appreciate the "true scale of that abuse."
Writing in The Telegraph, she warned that the investigation into predators of children will "lead into our schools and hospitals, our churches, our youth clubs and many other institutions that should have been places of safety."
As part of its parallel probe, the IPCC is set to examine a total of 16 allegations.
Among the claims being investigated is the allegation that an inquiry into a criminal operation targeting unsuspecting young men in Pimlico, near Westminster, was halted because of police links to influential people.
READ MORE: British MP slams ex PM Thatcher for pedophile cover-up
Another allegation relates to a sensitive document, discovered at the house of a pedophile, which had come from Britain's Houses of Parliament. The document in question listed a series of prominent MPs and police chiefs as being embroiled in a pedophile ring operating in London. However, no further action was ever taken.
A third allegation involves a police surveillance operation conducted in the late 1970s that collected intelligence on a politician's links to pedophilia. However, it was promptly shut down by an elite ranking Met officer.
In 2014, an ex-Met detective who was highly commended for his work on cases such as the murder of teenager Stephen Lawrence in 1993 said he was transferred from his role when he unveiled his intention to investigate politicians over alleged child abuse.
Reflecting on inquiries made in 1998 into offenses alleged to have occurred at a Lambeth children's home in the 1980s, retired detective chief inspector Clive Driscoll told the Guardian the nature of his work was "all too uncomfortable to a lot of people."
Scotland Yard launched Operation Midland in November 2014 on foot of allegations boys had been sexually exploited by a predatory pedophile ring operating at a several addresses more than three decades ago.
One alleged victim of child sex abuse said he was witness to the murder of a young boy by a Tory MP. He also claimed a further two boys had been killed by members of a pedophile network.
One of these addresses was an apartment located in Dolphin Square, Pimlico, close to the Houses of Parliament.
READ MORE: 'Reopen investigation into Westminster pedophile whistleblower deaths' – MP
In December, John Mann, a Labour MP for Bassetlaw, urged Home Secretary Theresa May to address state secrecy surrounding historic child sex abuse in Britain.
He demanded the government reopen an investigation into the suspicious deaths of two whistleblowers he believes were in possession of significant evidence relating to the historic child sex abuse, which infiltrated the heart of Westminster.
Mann believes the Official Secrets Act is obstructing ex-Special Branch police officers from stepping forward with vital information relating to sordid allegations regarding a child sex abuse ring affiliated with powerful Westminster elite figures throughout the 1970s and 1980s.
"There are former police officers, especially Special Branch officers, some of whom have contacted me, who do have significant information," he said at the time.
"If the Official Secrets Act restrictions are lifted on them, [they] will be far more willing to come forward and divulge that information."
You can share this story on social media: