​British royal pedophile allegations dropped in police cover-up, ex-cop claims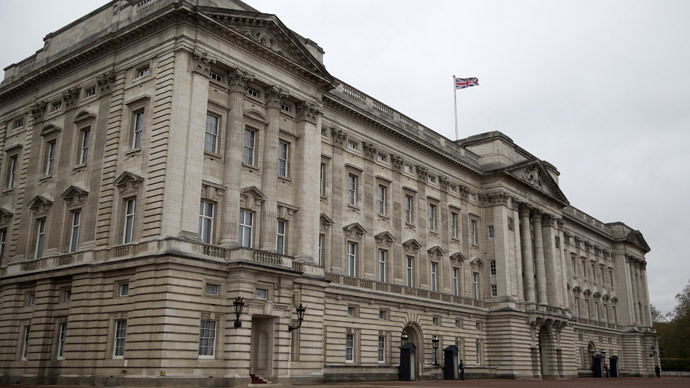 A member of the British royal family was part of a pedophile ring under investigation by police until the case was suddenly dropped, an ex-police officer has claimed.
The former Metropolitan Police officer said the investigation, which took place in the late 1980s, was stopped for national security reasons.
An MP and actor Oliver Reed were also named in separate cases, the unnamed officer alleged. The claim follows a fresh appeal by the Met for victims of historic child sex abuse to come forward and give evidence.
Speaking to the Sunday Mirror, the former officer said: "I was in a car with two other vice squad officers. They were discussing a madam who had provided a girl of about 15 to Oliver Reed...the detective sergeant said he had just had a major child abuse investigation shut down by the CPS [Crown Prosecution Service] regarding a royal and an MP...he did not mention names, but he said the CPS had said it was not in the public's interest because it 'could destabilize national security.'"
"What I was told has stayed with me to this day," he added.
READ MORE: Police corruption: Scotland Yard 'cover-up' of historical child abuse investigated by watchdog
Sir Allan Green, director of public prosecutions at the time of the allegations, told the Sunday Mirror that he was not aware of any child sex abuse investigations being shut down for national security reasons.
Green claims a "senior person" asked if he knew anything about an MP being involved in child sex abuse, but he did not.
He refused to name the suspected MP to the Sunday Mirror, but said he has since died.
A spokesperson for Buckingham Palace said it will not comment on speculative stories.
"If detailed, substantive allegations are made they will be taken seriously and looked into. However, we are not in a position to comment on speculative stories based on a chain of unnamed sources," the spokesperson said.
The former police officer's allegations follow an announcement by the Met that it will pursue claims of abuse, regardless of who is said to be involved.
READ MORE: British MP slams ex PM Thatcher for pedophile cover-up
"We have seen lots of allegations of cover-ups, and I think it's helpful people are coming forward. We will go where the evidence takes us, without fear or favor, I think that is what the public expect," Deputy Assistant Commissioner Steve Rodhouse said.
The Independent Police Complaints Commission (IPCC) announced last week that it was investigating 14 allegations of impropriety relating to cover-ups from the 1970s to 2005.
Earlier this month, allegations emerged that pedophile investigations into the late Liberal MP Cyril Smith were halted and covered up.
Labour MP Simon Danczuk claimed former Prime Minister Margaret Thatcher "turned a blind eye" to the suspicions.
Thatcher ensured Smith was knighted for his political services in Rochdale, where he was an MP, despite rumors he had sexually abused boys.
"There is no doubt about it now, from what we know, that she [Thatcher] turned a blind eye to people who were quite clearly pedophiles. That is absolutely clear," Danczuk told Mail on Sunday.
You can share this story on social media: