Mass crackdown on human trafficking sees 10 arrested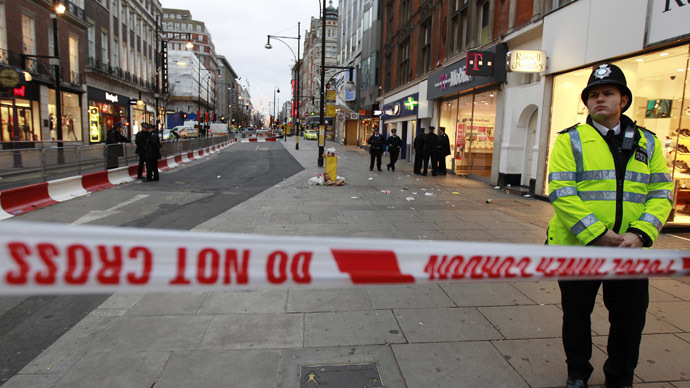 Thames Valley police have staged a mass operation involving 150 officers to clamp down on human trafficking across the UK, resulting in 10 arrests.
The force carried out raids at 17 premises in Berkshire, Yorkshire and London at around 10am on Tuesday morning, which freed six victims of human trafficking.
The addresses included three nail salons and three properties in Reading, two nail salons and two properties in Wokingham, one property in West Berkshire, five in London and one nail salon in York.
The raids took place after an 18-month investigation into trafficking, called Operation Rehoboam, which was coordinated by the National Crime Agency, the Metropolitan Police and the North Yorkshire Police.
All the victims were sent to refuge centers set up by the Red Cross and the Salvation army.
Police arrested 10 individuals, ranging from 19 to 40 years of age, and all except one have been released on bail until June.
Detective Chief Inspector Rebecca Mears said: "It is a criminal offence to traffic people into the UK. It is an offence to force people, by threats or coercion, to work unpaid or to pay off a debt. It is an offence to make people carry out acts against their will.
READ MORE: Give modern slavery victims petty crime immunity, build case against traffickers – UK govt
"The key aim of this operation is to protect vulnerable people. The victims have been taken to rest centers where they are being supported by Thames Valley Police, the British Red Cross and the Salvation Army.
"Extra police community support officers will be out on patrol today speaking to residents and businesses to inform them of today's operation and provide reassurance."
The Times revealed in 2013 that nail salons are a hotbed of trafficked labor. The paper claimed many were staffed by victims from Vietnam.
While only 29,000 Vietnamese immigrants are registered in the country, the Times estimated around 100,000 Vietnamese manicurists work in the UK.
The British Association of Beauty Therapy and Cosmetology said: "Human trafficking is a problem in the beauty industry, especially in seemingly legitimate nail bars and other businesses that are in reality being used as fronts for brothels."
They have urged the beauty industry to take action "not only for the poor women who are already suffering under the hands of traffickers, but also the up-and-coming trained therapists who could find themselves falling victim to this situation."
Tatiana Jardan, from the Human Trafficking Foundation, told the Guardian nail salons are staffed by trafficked workers because they are closed communities.
"A lot of trafficking is about opportunity, and nail bars present one of the opportunities to bring people to the UK under the pretext of working, but at the end of the day exploiting them."
"We don't think that these people could be victims of trafficking when we go [sic] these nails bars. We don't ask ourselves whether these people are working voluntarily, and if they're getting any salary."
The arrests come just days after MPs rejected an amendment to the Modern Slavery Bill which would change the current system of "tied visas," whereby workers brought into a country by their employer cannot leave their job to find other work.
You can share this story on social media: