​Give modern slavery victims petty crime immunity, build case against traffickers – UK govt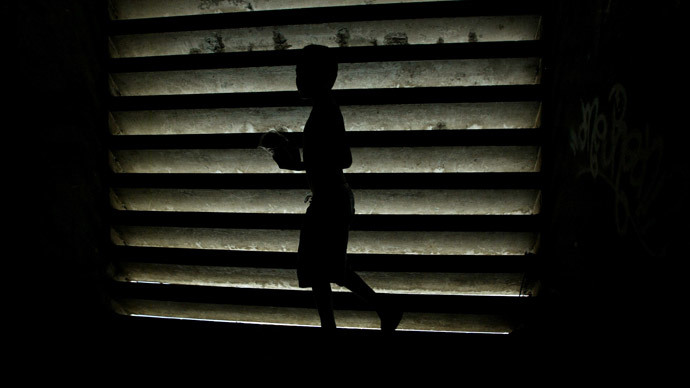 Offering victims of modern slavery immunity from state prosecutors so they can give evidence about exploitation will aid the fight against powerful criminal syndicates, according to a leading chief constable.
Britain's Modern Slavery Bill, scheduled to be passed before May's general election, has been designed to protect the rights of an estimated 13,000 people who are currently engaged in some form of servitude in the UK.
Generally viewed as a muted but positive step forward, the legislation has roused concern in certain quarters.
The Chief Constable of Devon and Cornwall, Shaun Sawyer, warns the bill could put extra pressure on already strained police resources.
Sawyer, who is also chief officer on slavery issues for the Association of Chief Police Officers (ACPO), said modern slavery is taking increasingly diverse forms in Britain.
He told The Guardian that slaves in the UK are forced to work in brothels, in nail bars, in domestic servitude, as petty criminals, on cannabis farms, on fishing boats and in car washes.
Sawyer's comments coincide with guidance issued on Wednesday by the College of Policing on how officers can best identify and investigate forced labor in Britain.
Sawyers told The Guardian it is vital police learn to separate victims of servitude from criminal activity they may be forced to carry out.
Britain's soon-to-be-implemented Modern Slavery Bill will allow prosecutors and police to use their discretion in ignoring minor criminal offences committed by slavery victims to build cases against the criminal syndicates that exploit them.
"It's the only way from my perspective to get the best evidence and to bring serious and organized criminals to book," Sawyer said.
"If you are forced to commit a crime but you are enslaved it would seem to be against natural justice to [be] prosecuted."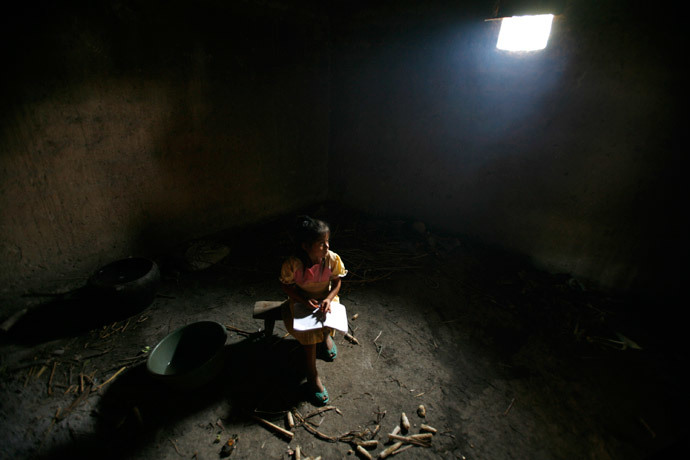 Modern slavery in Britain
Modern slavery is rife in Britain, and becoming ever more common. It is a criminal offense that transcends borders, age, ethnicity and gender.
Whether engaged in sexual exploitation, debt bondage, forced labor or domestic servitude, many slaves in Britain have been trafficked from far-flung regions and are forced to live in deplorable conditions.
They typically originate from Romania, Albania, Nigeria, Vietnam and on occasion the UK itself.
Limited opportunities, acute poverty, political instability, inequality and war are cited as key drivers of human trafficking and forced labor.
Official statistics reveal Britain experienced a 47 percent increase in forced labor in 2013 compared with the previous year. The internet is widely acknowledged to be a key tool used to exploit people in this regard.
Traffickers commonly use social media, online dating platforms and fake job recruitment sites to lure victims into servitude.
Many slaves in Britain are isolated from society, brutally exploited, forced to subsist in filthy or cramped accommodation and endure heavily restricted movement.
The Modern Slavery Bill is set to introduce a statutory defense for modern slavery victims who have been forced to engage in criminal activity.
The defense, as outlined under the legislation, will not apply to particularly serious offences such as violent crimes, sexual assault and rape.
It will, however, cover offences that modern slavery victims are commonly compelled to commit such as prostitution and cannabis cultivation.
The Bill has evoked a mixed reaction to date.
Anthony Steen, chair of the Human Trafficking Foundation and former adviser to the Home Secretary, warns the legislation focuses heavily on law enforcement but fails to address the plight of victims adequately.
Speaking to The Guardian in November, Steen said the legislation is riddled with "yawning gaps" that fail to cater for victims' needs such as welfare initiatives or compensation payments.
The director of Advice on Individual Rights in Europe (AIRE) said the Bill is ambitious, but should offer greater support to trafficking victims.
"It had lofty ambitions, but its focus has predominantly been on the prosecution of trafficking offences over the protection of victims," he told RT.
"To meet its moral and legal obligations, the UK also needs to focus on the identification of trafficked persons, [and] ensure that victims of trafficking have access to a range of statutory protections, support and services, including compensation and legal assistance."
You can share this story on social media: