Too big to save? 'Vulnerable & exposed' City unprepared for future banking crisis – MPs
Published time: 9 Mar, 2015 17:39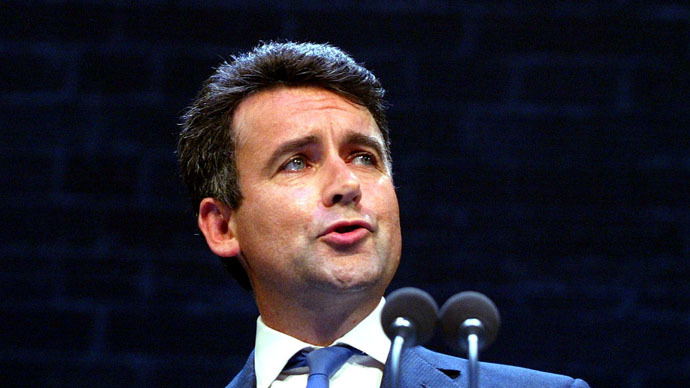 The UK Treasury is not taking the steps required to prepare Britons for another financial meltdown, a cross-party committee of MPs warned on Monday.
Britain's Public Administration Committee expressed surprise and concern that economic and financial risks have been excluded from the coalition government's national risk register.
While it conceded that some contingency planning has occurred, it stressed that it falls short of what is required.
In a scathing report, the Committee said the coalition government has failed to display an in-depth understanding of "the future risks and challenges facing the UK."
The report found there is a "surprising and urgent gap" in the British Treasury's readiness for disaster. The Committee said it has not come across "sufficient evidence" to suggest that government officials have learned the most important lessons of the 2007-08 crash.
READ MORE: Bank of England chief 'delusional' to claim UK escaped debt trap - economist
The Public Administration Select Committee argued that London is the global economy's financial epicenter, yet its "institutions remain vulnerable and exposed."
"Market-wide exercises have been conducted to test resilience, but not on a comprehensive basis to address the risk of systemic financial collapse triggered by an unexpected event," it added.
A spokesman for the Treasury sharply rejected the Committee's appraisal, however, arguing the report glossed over important and relevant facts.
Speaking in the House of Commons on Monday, Bernard Jenkin, a Conservative MP and chair of the Commons Committee, said Britain is still characterized by institutions that are "too big to fail."
He warned these institutions saturate "national borrowing capacity," and in the event of a serious financial crisis may prove "too big to save."
"We did not find evidence that government and the City are actively practicing and exercising for this worst case scenario," Jenkin said of the Committee's report.
READ MORE: UK banks 'too weak' to survive another recession
The Committee called upon the government to include viable financial risks in its national risk register, and to cater its contingency planning around the possibility of financial events triggering economic turmoil in Britain.
In response, a spokesman for the Treasury told the Guardian the Committee had "entirely missed the point" by focusing on Whitehall.
"The lessons of the financial crisis have been learned and acted upon by putting in place a reformed regulatory system, ring-fencing the banks, ending the 'too big to fail' problem, and dealing with the risks posed to the economy by an unsustainable deficit," he said.
"Taking the action needed to protect hard-working people from the effects of future financial shocks is at the heart of our long term economic plan," the spokesman added.