UK banks 'too weak' to survive another recession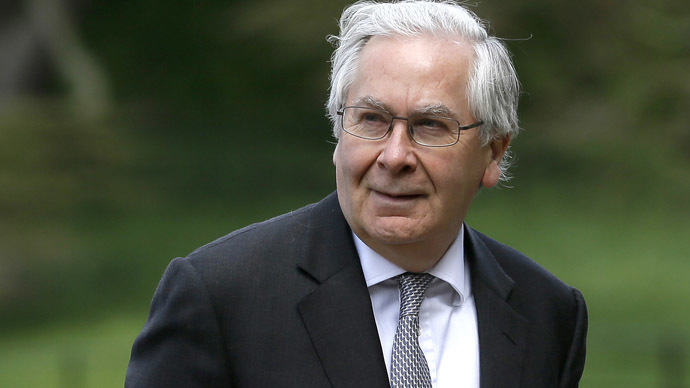 Former Bank of England governor Mervyn King has warned that British banks are too weak to weather another financial crisis, adding that government officials haven't "got to the heart" of what went wrong in 2008.
Speaking to BBC Radio 4 on Monday, King criticised current measures being taken by the BoE to stabilise the economy, including keeping interest rates at a record low – currently at 0.5 percent – for more than five years.

"I don't think we're yet at the point where we can be confident that the banking system would be entirely safe," he told the programme.

"The idea that we can go on indefinitely with very low interest rates doesn't make much sense," he added.

However, King also warned that a sudden increase in interest rates could provide too much of a shock to the British economy, which is only beginning to recover after the global financial crisis in 2008.
King was head of the BoE's monetary policy department from 2003-13, and was in charge of setting Britain's interest rates and controlling its money supply.

"It was exciting and it was fascinating and it was the sort of problem that we had trained to deal with over many years" he told the BBC.

"So I think both Ben [Bernanke] and I felt that having spent a good deal of time thinking through the intellectual foundations of what to do with a banking crisis and the opportunity to deal with one was one that we were well prepared for."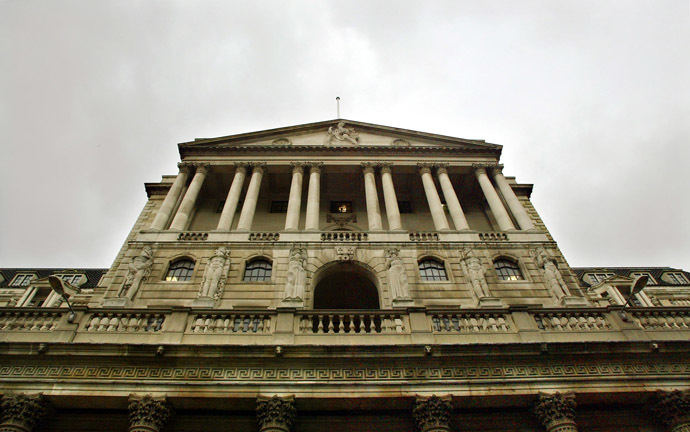 King also defended the government's decision to bail out British banks in 2008, while calling his quantitative easing measures – designed to artificially increase the UK's money supply – necessary in order to sustain the economy.
King, who was guest editing the Radio 4 programme, also interviewed the former chair of the US Federal Reserve, Ben Bernanke, whom he worked closely with during the financial crisis.
Bernanke told him that more transparency between central banks and the public is necessary to restore faith in the banking system, and reaffirmed the measures taken by the US and UK to revive the economy.

"By stabilising the financial system we avoided much, much worse consequences for our economy," he said.

The financial crisis started in 2007-8 as a result of a bubble in sub-prime mortgages, with major banks providing loans to customers who were unable to pay them back and were forced to default. As a result, many major banks – including Barclays and the Royal Bank of Scotland – were forced to seek assistance from the government in order to prevent them from collapsing.

Despite the UK seeing steady growth, Britain's Office for National Statistics (ONS) has warned that growth is slowing, prompting fears that another recession could occur in the near future.
You can share this story on social media: