UK selling tear gas and rubber bullets to states it deems repressive - report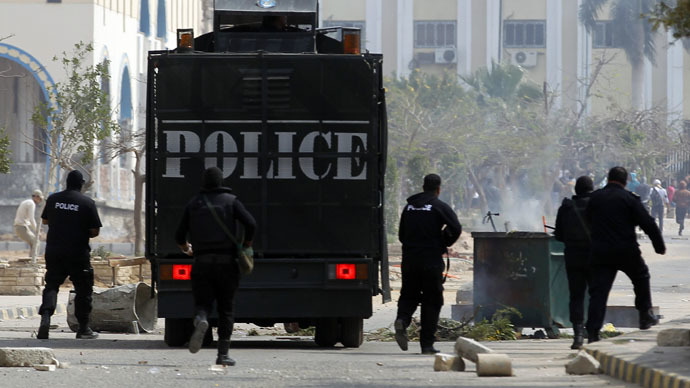 The UK has reportedly approved the sale of £16 million worth of anti-riot equipment, including tear gas and rubber bullets to countries on its own human-rights blacklist. Critics say the government is putting profits ahead of human rights.
According to a report by The Independent newspaper, exported crowd control and anti-riot equipment was used to suppress anti-government unrest in various countries, including Egypt and Hong Kong. It said the UK government has given the green light for export licenses worth £15.9 million ($24 million) since 2010.
Equipment such as riot shields and tear gas have been sent to more than 100 countries. While the majority of the gear has gone to nations with established democracies, countries with questionable human-rights records, such as Saudi Arabia, Libya and Pakistan have also received equipment. Those countries feature on a Foreign Office 'blacklist' for so-called 'countries of concern' over the past five years.
The data was compiled by the anti-arms organization, the Campaign Against the Arms Trade (CAAT). It showed that £6.7 million ($10.1 million) had been received from nine countries on the UK's blacklist, which included almost £3 million ($4.5 million) in tear gas to Saudi Arabia.
"This is a sign of a system that puts arms-company profits ahead of human rights. Weapons like tear gas have an indiscriminate effect and are synonymous with internal repression," Andrew Smith of CATT told the Independent.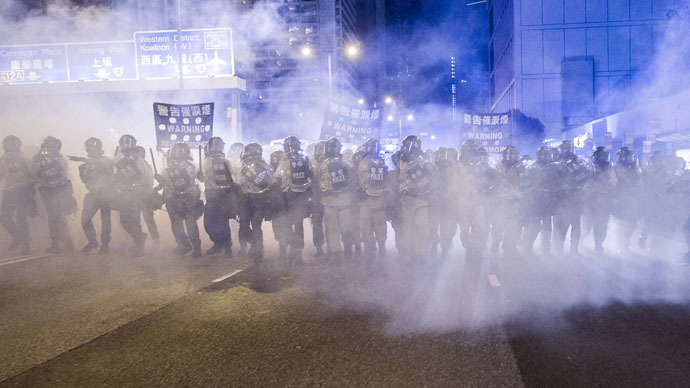 The report also found out that £2.93 million of tear gas and £228,000 of "crowd-control ammunition" were sent to Libya during the Muammar Gaddafi's rule. The licenses were revoked after his ouster.
"The government may have revoked the license for tear gas to Libya, but it should never have been signed in the first place. Gaddafi was a brutal tyrant from day one, and this is a reminder that acts of oppression by his regime were carried out with British support," Smith added.
In November, CATT announced that the UK had granted almost £7 million ($10.5 million) worth of military licenses to Israel in the first six months of 2014, which might have been used in the Israeli incursions into Gaza that left 2,200 Palestinians dead.
The licenses include components for Unmanned Aerial Vehicles (drones), combat aircraft and helicopters, technology for weapons sights and spare parts for sniper rifles.
"Right up until the eve of the bombing the UK was supporting licenses for the same kinds of weapons that [Business Secretary] Vince Cable's own review found are likely to have been used against the people of Gaza," said Smith.
READ MORE: UK approved Israeli arms deals worth £7mn in lead-up to Gaza conflict
Meanwhile, a recent investigation by the Guardian found a disturbingly close link between arms manufacturers and the government. The report discovered employees from BAE Systems (manufacturers of the Eurofighter Typhoon), MBDA (makers of missiles), Babcock (defense contractor working on Trident nuclear submarine replacement), and MSI (gunnery systems producer) have all taken senior level roles within the UK's Ministry of Defence.
"All too often we've seen the government's actions aligned with the interests of big business, which is particularly concerning when the businesses involved produce weapons," Natalie Bennett, the leader of the Green Party told the Guardian.
"For many years, the British government has had an uncomfortably close relationship with arms manufacturers and a shady record of arming dictatorships to match."
You can share this story on social media: