​Better late than never! UK finally repays its First World War debts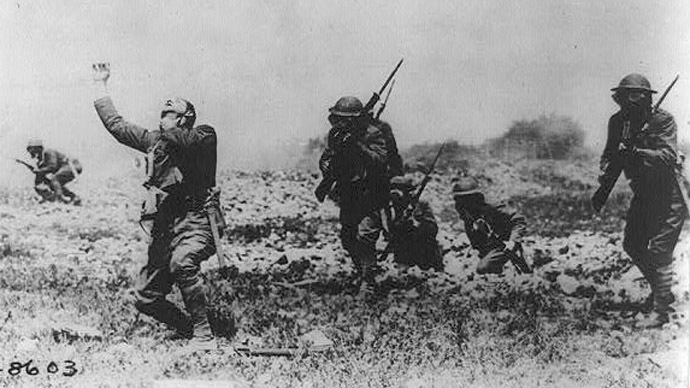 Britain's outstanding First World War debt has been repaid after the chancellor redeemed £1.9 billion from an outstanding bond – almost 100 years after the war ended.
The Treasury redeemed the outstanding £1.9 billion ($2.9bn) of debt from the 3.5 percent War Loan on Monday.
The loan was the most widely held of any UK government bond. More than 120,000 people were registered, with 97,000 of these investors holding less than £1,000 and almost 38,000 holding less than £100, according to the Treasury.
The 3.5 percent War Loan was issued in 1932 by then-chancellor Neville Chamberlain.
National War Bonds were first issued in 1917 as part of a government effort to raise money for the continuing cost of the war.
READ MORE: 100-year payback: UK pledges to honor all World War I debts, a century later
The First World War bond, known as a 4-percent "Consolidated loan," was issued by Winston Churchill in 1927 as a way to refinance National War Bonds in the aftermath of the war.
The move comes as the Treasury attempts to remove all six of its remaining undated gilts in its portfolio, including some debt originally issued in the era of the South Sea Bubble in the 18th century.
In October last year, Chancellor George Osborne announced the UK would start paying off the remaining debt of around £2 billion, having until then paid £1.26 billion in total interest on the bonds.
In December, Osborne said: "We can, at last, pay off the debts Britain incurred to fight the First World War.
"It is a sign of our fiscal credibility and it's a good deal for this generation of taxpayers. It's also another fitting way to remember that extraordinary sacrifice of the past."
You can share this story on social media: