Spy Mums: Recruit maternal Mata Hari's on Mumsnet, says security committee
Published time: 5 Mar, 2015 16:22
Edited time: 5 Mar, 2015 20:07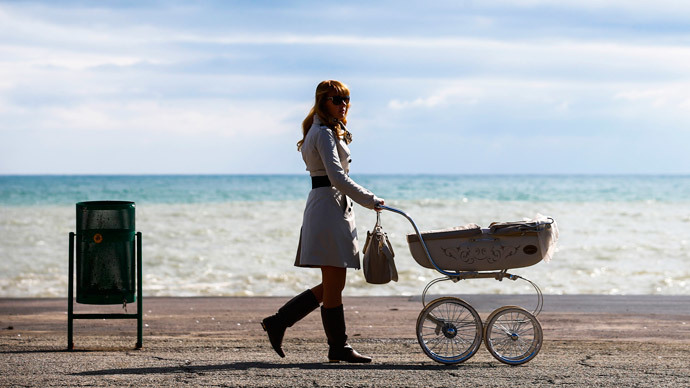 Britain's intelligence agencies are missing out on an untapped recruitment pool and should employ more middle-aged women and mums, according to the UK's Intelligence and Security Committee (ISC).
In a new report, "Women in the Intelligence Community," the committee, which is charged with overseeing MI6, MI5 and GCHQ, argues that specific groups, such as those who use the popular parenting site Mumsnet, represent a rich pool of potential recruits that should be exploited by the espionage agencies.
The report argues that security agency diversity figures "compare poorly with the Civil Service as a whole, where women account for approximately a third of the Senior Civil Service."
Hazel Blears MP, who sits on the ISC panel and worked on the report, said the upper echelons of services suffer from a "a very traditional male mentality and outlook."
"[The Agencies] should reflect the population they serve but, most importantly, they cannot fulfill their mandate without drawing on the broad range of talent and skills that a diverse workforce can offer."
READ MORE: Desperately seeking spies: British intelligence is advertising for Russian-speaking spooks
Given the range of issues the intelligence services say they to face, the report makes the case: "If organizations are only recruiting and promoting one sort of person, then they are only going to get one sort of solution to a problem."
It was found that of around 12,000 staff, only 37 percent of the UK intelligence workforce was female compared to 53 percent in the civil service.
The report conceded these figures conceal variations between the three agencies. Women compose 44 percent of new entrants to international spy group MI6, but only 29 percent of those for surveillance agency GCHQ.
Though gender ratios at the higher levels of leadership compare favorably to FTSE100 companies, only two women have ever held a top job in a British intelligence agency.
They were Stella Rimmington (1992-1996) and Eliza Manningham-Buller (2002-2007), both of whom served as director-general of the UK's internal security agency MI5.
The news was well received on the Mumsnet forum with much mummery ensuing when a site administrator asked if it was time for a false beard emoticon to be brought into service.
READ MORE: MI5 job advert declares tattoos 'unsuitable'
Gaggiagirl expressed concern, however, that she could not: "Keep my own p*ss in, never mind international secrets."
Sliceofsoup was keen, but appeared to be having an insecure day. "Would LOVE to be a spy. Like actually LOVE it. And no one would suspect me. I am too boring and frumpy," she posted.
Iseenodust felt she could make a good agent because she had: "Experience in sitting in cafes and love people watching."
On the question of recruiting female spies, PureMorning merely said: "Perhaps they already do..... <disappears unseen into the crowd>"