​British celebrity chef's website hacked, infected with malware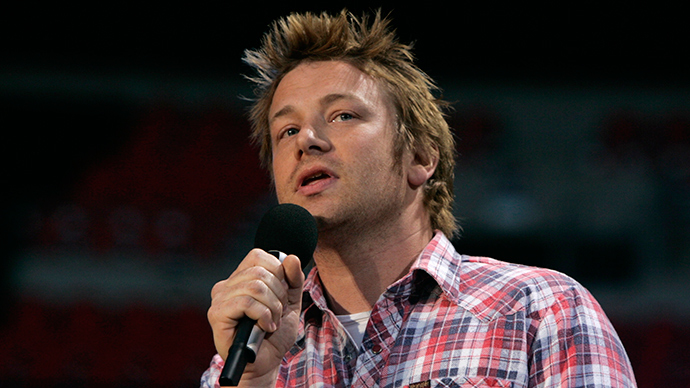 The website of popular celebrity chef Jamie Oliver has been hacked and embedded with malicious software that could have infected visitors to the site, a computer security firm has warned.
Once installed on a computer, the malware can be used to install further malicious programs which could put the user's privacy at ask.
Jamie Oliver's official website is ranked #536 in the UK, attracting an average of 10 million visits per month.
It is not known how the hackers accessed the website. One known strategy is the purchase of a web ad, where malicious programs can be hidden. However, in this case the malware was hidden within the site itself.
Computer security firm Malwarebytes came across the infection during a routine check and notified the administrators of jamieoliver.com.
In a blog posted on their website, Malwarebytes say the problem started with a "compromised JavaScript" hosted on the website.
"It could be a legitimate script that has been injected with additional content or a rogue script altogether," they said.
The security firm urged the site's webmasters to "look for additional evidence of infection, rather than simply restore or delete the offending script."
They also speculate the hackers could have used stolen login credentials or a vulnerable plugin to gain access to the website's server.
READ MORE:French municipal-websites hacked, replaced with ISIS flag
A spokesman for Jamie Oliver insisted the site is now safe to use, adding that no one had reported any serious issues.
"The team at jamieoliver.com found a low level malware problem and dealt with it quickly. The site is now safe to use."
"We have had only a handful of comments from users over the last couple of days, and no-one has reported any serious issues. We apologize to anyone who was at all worried after going on the site."
"The Jamie Oliver website is regularly checked for vulnerabilities by both our in-house team and an independent third party and they quickly deal with anything that is found," he said.
READ MORE:Facebook denies outage due to Lizard Squad hack
"The team is confident that no data has been compromised in this incident but if anyone is worried, do please use the contact form on the site."
The compromise of Jamie Oliver's website follows a string of celebrity hackings. American pop singer Taylor Swift had her Twitter and Instagram accounts hacked last month.
The perpetrators threatened to post nude photos of the artist, while also using the account to send abusive messages to British singer Lilly Allen.
Swift responded to the hack by tweeting: "Cause the hackers gonna hack, hack, hack, hack, hack..." a reference to her hit song Shake it Off.
You can share this story on social media: