​'Barbaric': 500 FGM cases found in UK hospitals in single month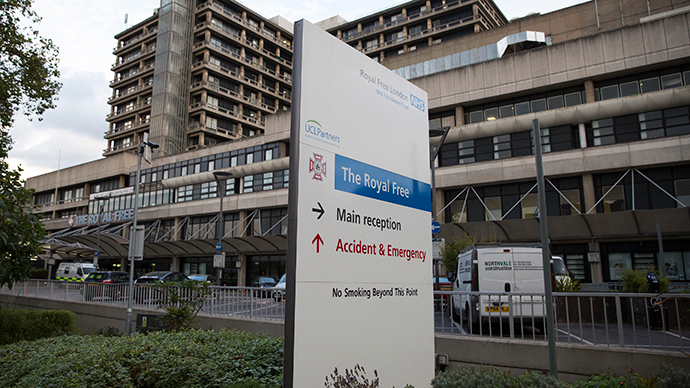 Nearly 500 cases of female genital mutilation (FGM) were discovered in hospitals across the country during the last month, the latest figures reveal.
Data published by the Health and Social Care Information Centre (HSCIC) revealed 15 cases of FGM were reported by hospitals every day on average in November.
Last month, a total of 466 cases were discovered, and in October, when the first month's FGM figures were recorded, 455 cases were found. Nearly one quarter of NHS practices didn't submit data, so the figure is estimated to be much higher.
The figures for December are expected to be published this week.
The FGM procedure involves the partial or complete removal of external genitalia for non-medical reasons. It is common practice in north and east Africa, as well as some Middle Eastern countries.
It is often performed as a cultural and symbolic ritual representing the passage into womanhood.
Though the practice has been illegal in the UK since 1985, no one has yet to be prosecuted for carrying out or sanctioning the procedure. The high levels of recorded FGM, however, raise concerns about the level at which the operations are performed without acknowledgement by medical professionals.
The disclosure of the latest figures coincides with the historic trial of the first person ever accused of performing FGM in the UK.
READ MORE:First in UK: British doctor goes on trial for performing female genital mutilation
Dhanuson Dharmasena is on trial for allegedly performing FGM on a woman, who had recently given birth at the Whittington hospital in North London.
Dharmasena, 31, is alleged to have been assisted in the procedure by Hasan Mohamed, 40, who is not a medical professional. Dharmasena is said to have been encouraged by Mohamed to repair the previous FGM carried out on the woman after she gave birth.
Both men are reported to have pleaded "not guilty" to the charge. They will stand trial in May.
John Cameron, head of child protection for the National Society for the Prevention of Cruelty to Children (NSPCC), called FGM a "barbaric practice."
"It is vital all health professionals are trained to spot the signs of FGM and that girls who are subjected to this brutal practice get the post-traumatic support they deserve," he told the Sunday Times.
The procedure puts women at risk of infertility, problematic childbirth, infection, and in extreme cases can even result in death.
According to Plan Charity, which campaigns against FGM, almost 20,000 girls in the UK are at risk of harm each year, and nearly 130 million women worldwide have undergone the procedure.
You can share this story on social media: