Friends in high places: Owner of Blair's private jet one of UK's richest men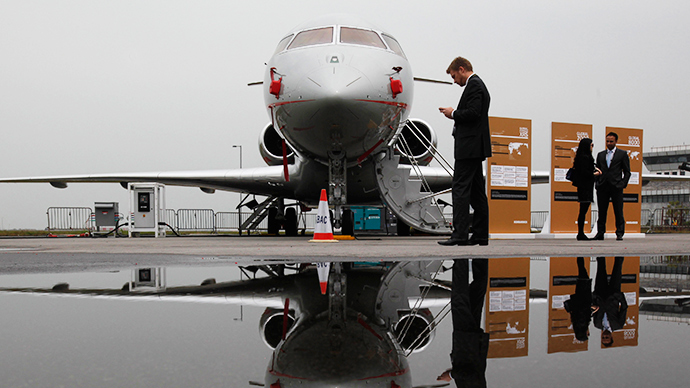 The luxurious private jet used by former British Prime Minister Tony Blair and dubbed 'Blair Force One' is reportedly owned by one of Britain's richest men.
Blair uses the plane, a £30 million Bombardier Global Express jet, which comes with a stateroom, kitchen, lounge and bed, as he travels around the world as a consultant.
The Telegraph revealed the private jet belongs to Richard Caring, whose fortune is estimated at £800 million ($1.2 billion).
Caring, 62, owns several high-class restaurants and clubs in London, including The Ivy, Le Caprice and Annabel's. On the 50th birthday of Topshop owner Sir Philip Green, Caring bought his friend a Ferrari as a birthday present.
Caring also lent Blair's Labour Party £2 million during the 2005 general election.
The luxury private jet is operated and managed by International Jet Club, which leases the plane to other users.
It reportedly costs around £800,000 ($1.2 million) to lease the Global Express-class aircraft for one month, including costs of fuel, two pilots, cabin crew and charges including landing costs.
READ MORE:'Tell us who pays you': Tony Blair pressured over alleged paymasters
The Daily Mail noted that Blair currently works in consultancy roles, visiting countries such as Mongolia, Kazakhstan and Rwanda. He was also seen disembarking from the jet in 2013 in Bangkok, Sardinia and New York.
The aircraft can fly 7,000 miles (11,265km) and 13 hours non-stop. It is large enough to fit an entourage of staff, seating about 12 passengers as well as crew.
A spokesman for Blair refused to confirm or deny if Caring was the owner of the private jet and whether or not Blair knew of the connection.
The spokesman told the Telegraph: "We are not commenting on this story other than to say that Mr. Blair does not lease a plane on a monthly basis in the way you describe. He travels on commercial airlines and at times on private aircraft which are contracted for each trip."
You can share this story on social media: