'Inexcusable pain': MPs slam NHS for whistleblower treatment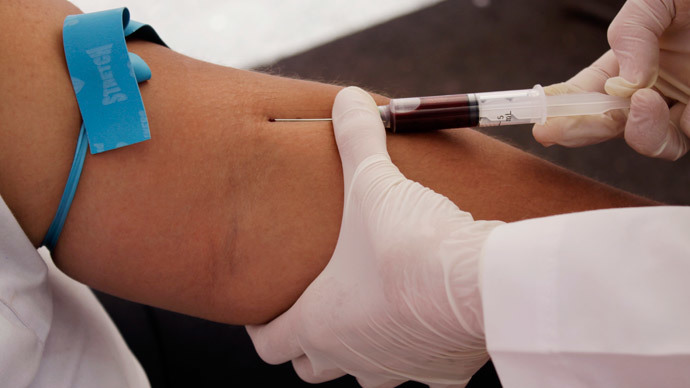 ​NHS whistleblowers suffered "inexcusable pain" for speaking out MPs have said, suggesting they should receive "practical redress" for their actions.
In a damning report, MPs described the treatment of whistleblowers as a "stain" on the reputation of the NHS.
The Health Select Committee said such maltreatment deterred others from speaking out and had "ongoing implications" for the safety of patients.
The report on complaints procedures within the NHS also found that most people complain so that others do not suffer as they have, not for financial compensation.
MPs said the NHS needs to create a culture where complaints are welcome as a way of improving the service.
"The treatment of whistleblowers remains a stain on the reputation of the NHS and has led to unwarranted and inexcusable pain for a number of individuals," the report says.
Such treatment "has not only caused them direct harm but has also undermined the willingness of others to come forward and this has ongoing implications for patient safety."
"We recommend that those who have suffered harm as a result of [whistleblowing] and whose actions are proven to have been vindicated, should be identified and receive an apology and practical redress," the report adds.
READ MORE:'Shocking treatment': British MPs call for whistleblower protection
Conservative MP Dr Sarah Wollaston, chair of the committee, said that most people who raise concerns do not suffer harm.
"Not everybody in the NHS suffers harm as a result, but there has been undoubtedly a number of high-profile cases where that has happened."
She added that the system needs to change so that professionals considering blowing the whistle don't worry about how it might affect their career.
The report also recommended a single complaints procedure for the public, rather than the many options currently in place.
A number of high profile NHS whistleblowers have come forward in recent years, speaking of the poor treatment they received after complaining.
Photo of last week's local heroes reception with @Ed_Miliband Attended with NHS whistleblower @sharmilaXX and Audrey pic.twitter.com/cRhXRf1Ie6

— Rupa Huq (@RupaHuq) January 19, 2015
Sharmila Chowdhury, 54, was sacked in 2009 after she complained about senior doctors who were dishonestly claiming thousands of pounds a month.
She alleges the doctors were moonlighting at a private hospital while they were being paid to diagnose NHS patients.
Chowdhury, a radiology service manager at Ealing Hospital in London, also investigated a colleague for failing to upload scans from 100 patients on to the imaging system.
An oversight such as this could have caused delays in diagnosing life-threatening illnesses.
Despite winning her case at an Interim Relief Hearing, Chowdhury claims she was blacklisted by NHS trusts around the country and has failed to find employment.
A resident of Ealing, Chowdhury states on her website that she is currently receiving treatment for cancer, which she links to the stress she suffered during her whistleblowing.
READ MORE:Endemic gagging: Over 300 UK police silenced with taxpayer millions – report
She also reports facing the prospect of losing her home due to loss of income and pension.
Dr Kim Holt, a former NHS whistleblower and founder of the charity Patients First, welcomed the report's suggestion of offering "practical redress."
"I am really pleased that a suggestion has been made that historic whistleblower cases are looked at and practical ways found of providing redress for them," she told the BBC.
"That is a really amazing step forward, but the system needs an overhaul."
"We no longer want to see people on long-term suspensions, sick leave or dismissed for speaking up," she added.
"The link between bullying and raising concerns is a close one and our key issue to be addressed is the one of bullying, which creates fear and desperation."
You can share this story on social media: