Radical cleric Choudary calls Charlie Hebdo cover 'act of war'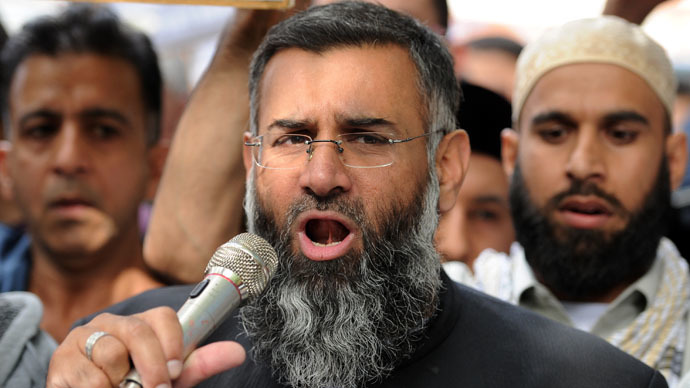 Radical Islamist cleric Anjem Choudary has declared the decision to print a cartoon of the Prophet Muhammad on the cover of Charlie Hebdo's first issue since Wednesday's massacre an "act of war."
The controversial cleric made the statements days after claiming Muslims did "not believe in freedom of speech" following last week's terror attack in Paris, in which 17 people were killed by Islamist gunmen.
Among those killed were journalists and cartoonists working for the controversial magazine, which printed images of the Prophet Muhammad.
According to the Islamists, depicting images of the Prophet was an act that warranted capital punishment under Sharia (Islamic) law.
READ MORE:Radical preacher Anjem Choudary among nine arrested in London anti-terrorism raid
Choudary claimed the magazine's decision to print the cartoon was "attacking the honor of the Prophet," and that ridiculing the Prophet of Islam is "extremely serious."

He also described the decision as an act of "blatant provocation" that would be tried as an "act of war" in a Sharia court.
However, self-styled Sharia law judge Choudary did not directly declare that Muslims would react to the decision violently.
READ MORE:'Terrorizing the enemy is part of Islam' – Anjem Choudary to RT
Charlie Hebdo's latest edition features a cartoon of the Prophet Muhammad on a green background, holding a placard reading "Je Suis Charlie" – the slogan widely used to express solidarity with the deceased journalists.
The magazine also features a strapline saying "All is forgiven."
While the image has been shared numerous times online, the British press remain divided over whether to publish it. So far, only The Independent has decided to print the cover image.
The magazine is expected to sell over three million copies on Tuesday.
You can share this story on social media: