Hundreds of London police found not fit to chase criminals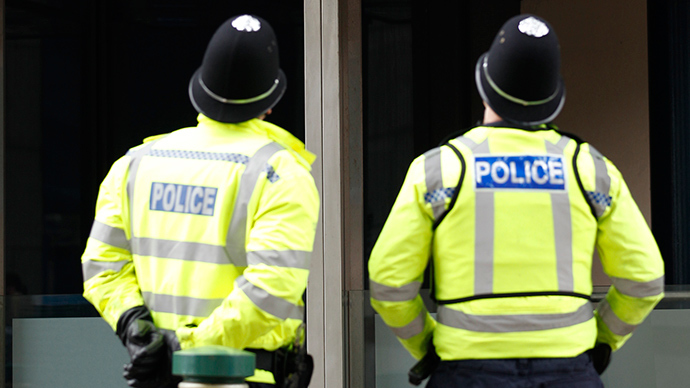 At least 356 Metropolitan police officers have shown unsatisfactory results in an annual fitness test introduced over England and Wales. The officers who failed a "bleep test" will be provided with "development plans" to improve their performance.
The new test was introduced last year on Chief Inspector of Constabulary Tom Winsor's recommendation. According to it, policemen have to complete the so-called bleep test – a 15-metre shuttle run at increasing speed dictated by a bleep, reaching level 5.4 – four shuttles at level 5.
READ MORE: London police spend millions snooping on journalists, FoI request reveals
Armed response vehicle officers, firearms specialists and other special forces have higher standards to meet. The subject has two extra attempts when a first try is unsuccessful, the London Evening Standard reports.

The newspaper states 117 male officers of the 9,377 participants failed the bleep test and 239 of the 2,998 female officers did. Thus 2.87 percent of participants showed unsatisfactory results.
READ MORE: Crooked cop arrested, probed after driving Ferrari to work
"Since the fitness test was introduced last year, 97 per cent of Metropolitan Police officers have passed which is in-line with the national average," Clare Davies, Metropolitan Police Service Deputy Director of HR, told the Independent

He added that the officers who failed the test would be offered development plans and support to help them meet the standards: "In the unlikely event that this is not possible, more formal steps may be initiated."

Only two police forces in the country – Humberside and Surrey – showed 100 percent readiness to perform their duties, according to last year's report.

Chief Constable Winsor still recommended to make tests harder from 2018 despite calls for easing the tests for women as they are believed to be too hard.
READ MORE: Counter-propaganda! Anti-police posters skewer London Met 'racism'
You can share this story on social media: