'Cameron will lose election' – Ex-PM aide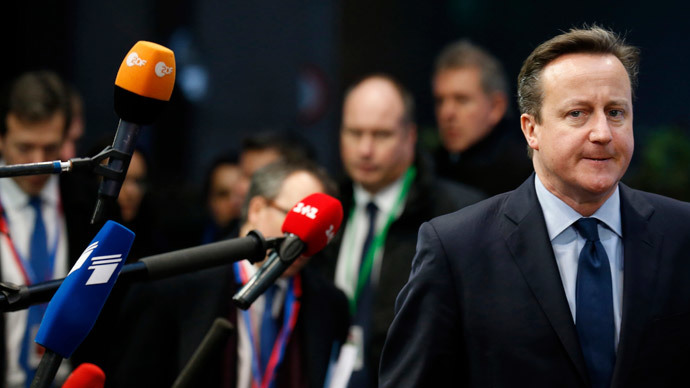 Prime Minister David Cameron will lose the UK general election in May because the right-wing vote is divided, a former aide claims.
Alex Deane, who was chief of staff of the Conservative Party in 2005, said the rise of UKIP means fewer votes will be cast for the Conservative Party.
Dean also pointed to the "collapse" in the Tory's grass roots support as a potential cause of their defeat.
The Conservative Party will lose the "ground game" to Labour because they don't operate as well on a local level, he told Public Affairs News on Friday.
Deane is now UK managing director of public affairs at FTI Consulting, a business advisory firm.
"The basic scenario in this Parliament has been clear for a while and remains unchanged in 2015: UKIP up, dividing the right, Lib Dems down, uniting the left," he said.
"This becomes stronger as the election nears, because Labour's ground game with unionists, volunteers and activists is far better than the Tory machine, which has been hollowed out at a local level – no amount of solid by-election campaign efforts can plaster over that collapse in the grassroots when facing the challenge of a general election."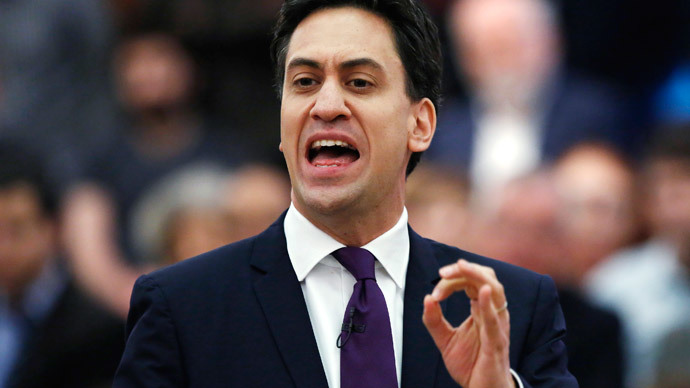 "Research supports these intuitive points: I am that rare thing, a Tory who believes in polling, and seat by seat analysis is pretty wretched for the Conservatives. So, despite Miliband rather than because of him, my prediction for May is a Labour victory."
His comments come as a YouGov/Sun poll published on Friday indicates Labour and Conservative support is tied.
The poll indicates Labour had a one percent lead over the Tories, with UKIP the third most popular party at 15 percent.
A fall in Conservative support last December saw Labour take a seven percent lead in the polls.
Even #Cameron's former aide says he will likely lose the GE! Ha.

— Craig Chappell (@TheLegal_Eagle) January 9, 2015
The Conservative Party's hold on the right-wing vote has been under serious threat from the UK Independence Party (UKIP) since the European Elections last May.
UKIP won the highest share of votes in the European Parliament, taking 27.49 percent of votes in contrast with the Tory's 23.93 percent.
READ MORE:Reckless reaction: 'Snobbish' Labour MP forced to quit as UKIP claims 2nd by-election win
Five months later, UKIP struck again when former Conservative MP Douglas Carswell announced his decision to change political allegiance to UKIP, prompting a by-election.
UKIP won the seat with a 35 percent lead over the Tories.
This story was repeated in November last year with the Rochester and Strood by-election, which saw UKIP win again with 44 percent of the vote.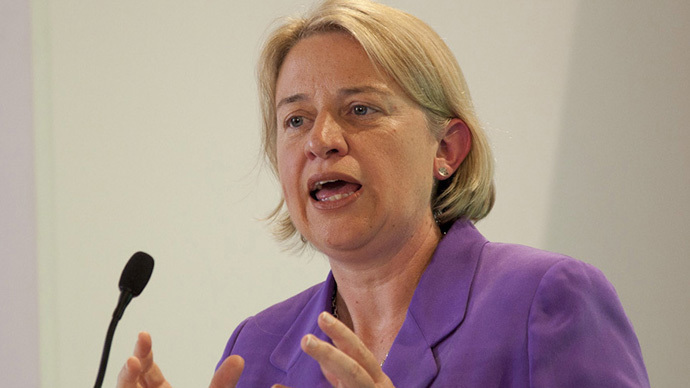 Labour is not without its own election worries however, as it risks losing the majority of its support in Scotland.
A Guardian/ICM poll published on 26 December 2014 found the Scottish National Party (SNP) had 48 percent of voter support, in stark contrast with Labour's 24 percent.
Scottish Labour leader Jim Murphy announced a plan on Monday to target 200,000 voters who formerly supported Labour but who switched to the SNP following the independence referendum in September 2014.
READ MORE:UK business chiefs fear election uncertainty as campaigns begin in earnest
Scotland, historically a Labour heartland, was a key source of support for the party in the last general election, fielding it with 40 Westminster MPs.
Rising support for Nathalie Bennett's Green Party is also a major cause for concern among Labourites, as is evidenced by their warning to would-be Green supporters.
Senior Labour MP Sadiq Khan cautioned that: "Every vote for the Green Party only makes it one vote easier for the Conservatives to win."
The Green Party has significant support among young people having attracted 25 percent of the student vote in the European Election last year, more than Labour's share of the vote, according to Tim Wigmore of the New Statesman.
While the Green's polling figures have remained around the 7 percent mark since last October, a surge in their support could see them dividing the left-wing vote in much the same way UKIP is dividing the right.
You can share this story on social media: