UK business chiefs fear election uncertainty as campaigns begin in earnest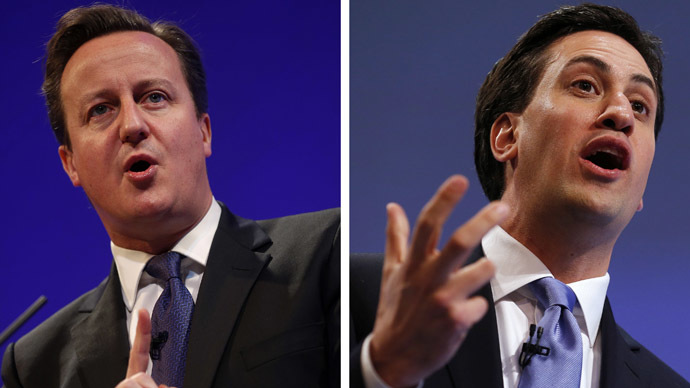 The unpredictable outcome of May's UK general election poses the highest level of risk to business, say finance chiefs in a survey published by consultancy firm Deloitte. The news comes as party leaders set off on the election trail.
Pundits are describing the election as the most unpredictable in a generation, as support for the UK Independence Party (UKIP), the Scottish National Party (SNP) and the Green Party surges at the expense of the mainstream Westminster parties.
Labour and the Conservative Party traded blows over the weekend, as each marked out campaign territory for the months ahead.
Labour identified perceived underfunding and mismanagement of the National Health Service (NHS) as their primary line of attack, while the Conservatives' central message is its long-term economic recovery plan.
Douglas Alexander, Labour's election chief, published a 27-page dossier Sunday attacking the Tories for mismanaging the NHS. Seven out of 15 of patients' rights enshrined in the NHS constitution have been breached over the past five years, he claimed.
According to Labour's "state of the race" memorandum to party activists, Alexander will outline projections claiming that waiting times for accident and emergency services and GP appointments will increase along with waiting lists for operations if the Tories return to government.
Prime Minister David Cameron responded by warning that Labour would be unable to fund the NHS because its budget plans would lead to an extra £13.5 billion in debt interest payments.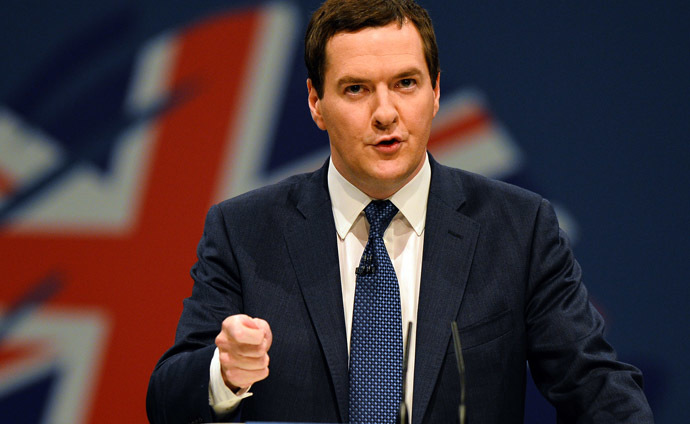 Chancellor George Osborne continued the attack by publishing his own dossier Monday, criticizing Labour's spending commitments, claiming that the party has unfunded spending pledges totaling £20.7 billion.
Speaking at a conference Monday alongside Home Secretary Theresa May and former foreign secretary William Hague, Osborne called Labour "a risk to economic recovery."
May said "Ed Miliband and Ed Balls will return Britain to economic chaos."
Speaking on BBC Breakfast, Labour leader Ed Miliband said the claims of unfunded spending commitments were "completely false."
Addressing Labour activists in Salford, Greater Manchester, Miliband reiterated his support for a mansion tax to fund improvements to the NHS and announced a pledge to raise the minimum wage to £8 per hour.
"The Tories have damaged the NHS in these five years, give them five more and the NHS as we know it just won't be there," he said.
In a bid to defuse UKIP's Euroskeptic rhetoric, Miliband also announced his commitment to keeping Britain in the EU.
He described the general election as a "once in a generation" opportunity to change Britain.
The uncertainty of the election is underscored by the fact both Labour and the Tories face threats from smaller political parties with more radical policies, says Deloite's chief economist, Ian Stewart.
"The decline in support for the three main parties, and the rise in support for others, means the risk of political instability and the possibility of more radical policy changes is greater than before," he said.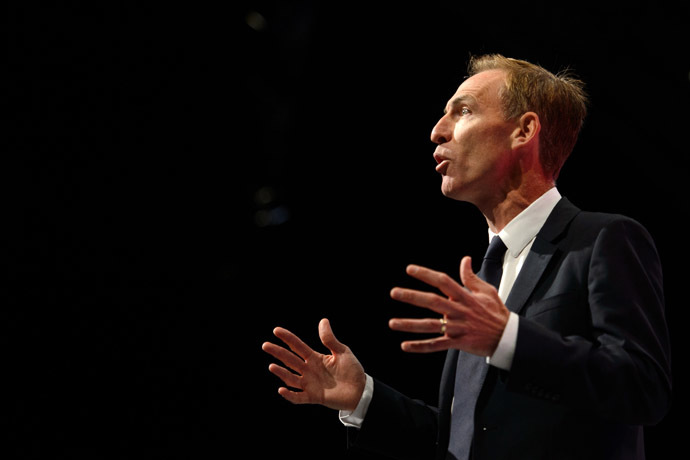 Scottish Labour's new Blairite leader, Jim Murphy, announced a plan to target 200,000 voters who formerly supported Labour but switched to the SNP following the independence referendum in September 2014.
An ICM poll published in December suggests that Labour MPs will be almost wiped out in Scotland. Its support stands at 26 percent, while the SNP's has surged to 43 percent.
The Conservative Party, meanwhile, saw two of its MPs defect to UKIP in 2014.
Lord Tebbit, a former Tory chairman, said the party has "got to meet some of the problems of the UKIP challenge, and preferably not by abusing ex-Tories as brain-dead nutters."
No election campaign is without its gaffes, however, and the Conservative Party appears to have inaugurated four months of mockery with a misleading campaign poster.
Launching our poster in Halifax. The destination is clear: a stronger economy - and a brighter future for everyone. pic.twitter.com/jWK0e56ODG

— David Cameron (@David_Cameron) January 2, 2015
Its first election poster has been ridiculed on social media for using a photograph of a German road to represent Britain's "road to a stronger economy."
With the election outcome harder than ever to predict, one thing voters can be assured of is the road to the voting booth will be anything but straightforward.
You can share this story on social media: