'Muslims don't believe in freedom of speech' – radical cleric Chaudry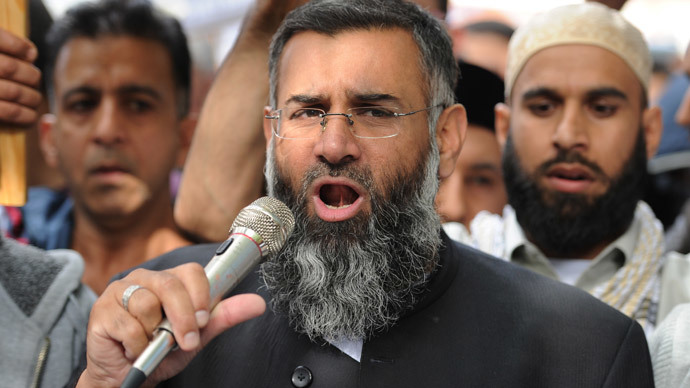 Radical British preacher Anjem Choudary has come under heavy criticism for controversial remarks regarding Wednesday's terrorist attack in Paris.
London based Choudary wrote a letter, published by US news outlet USA today, claiming that Muslims "did not believe in the concept of freedom of expression," and that the Sharia (Islamic law) was more important than the legal systems of liberal democracies.
"Contrary to popular misconception, Islam does not mean peace but rather means submission to the commands of Allah alone. Therefore, Muslims do not believe in the concept of freedom of expression, as their speech and actions are determined by divine revelation and not based on people's desires," he wrote.
"Although Muslims may not agree about the idea of freedom of expression, even non-Muslims who espouse it say it comes with responsibilities. In an increasingly unstable and insecure world, the potential consequences of insulting the Messenger Muhammad are known to Muslims and non-Muslims alike."
READ MORE:'Anti-Muslim bias, police failures': Mending France after Charlie Hebdo attack?
Choudary is a controversial figure in the UK. While he attracts a small following of hardline Muslims associating themselves with the 'Salafist' school of thought, he is not considered a mainstream preacher among the majority of British Muslims.
Last year, the preacher expressed his support for the Islamic State (IS, formerly ISIS/ISIL) and supported Muslims traveling to Syria and Iraq to fight. One of his loyal followers, Abu Rumaysah, left the UK while on police bail to join the militia group.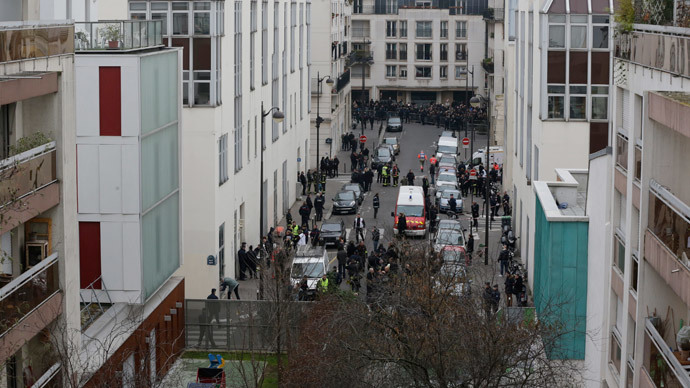 Additionally in the letter, Choudary blamed the French satirical magazine Charlie Hebdo for provoking Wednesday's attack.
"Why did France allow the tabloid to provoke Muslims?" he asks.
"Western governments are content to sacrifice liberties and freedoms when being complicit to torture and rendition — or when restricting the freedom of movement of Muslims, under the guise of protecting national security."
Choudary's views are likely to conflict with other prominent figures, such as Dr Taj Hargey, director of the Muslim Educational Centre of Oxford.
Writing in the Daily Mail, Dr Hargey says the Paris killers "loathe the liberal values of open, pluralistic societies."
"[They are] Driven by their willfully perverted misinterpretation of the Muslim faith, they want to establish theocratic, authoritarian rule across Western Europe, complete with all the instruments of dogmatic oppression, including Sharia courts and the compulsory wearing of the face veil for Muslim women.
"When Muslims are finally able to move away from clerically-manipulated theocracy and return to the uncorrupted, divine text of the religion, they will clearly see through all the horrific posturing of the jihadi militants," he added.
The statements come as British intelligence agency MI5 warns of similar attacks taking place in Britain, while Downing Street confirmed on Thursday that it had increased its security in British ports and UK passport control.
You can share this story on social media: