Oil companies in turmoil, UK jobs and projects face chop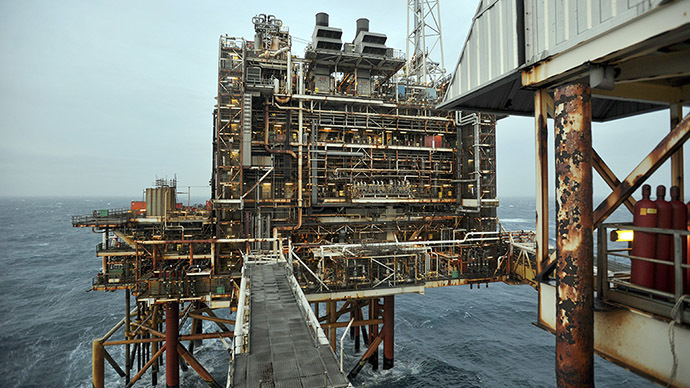 The oil price crisis has sparked a wave of cut backs and redundancies at the British oil giant BP. The price of Brent crude oil has fallen below $50 a barrel for the first time since May 2009 – after a steady decline over recent months.
On Wednesday, Brent crude fell to $49.92 a barrel before climbing back over the $50 mark.
Last month, BP announced a $1 billion restructuring program, which is expected to result in the loss of hundreds of jobs across its UK and US operations. The cuts are in response to falling crude prices and the company's selling off of $40 billion worth of assets to pay for the US Gulf Deep Water Horizon spill of 2010.
The majority of the budget will be spent on redundancy payments. Job cuts will affect oil exploration and production, refining and trading and administration. Oil firms are looking to cut headcounts and planned projects in order to survive in the current crisis.
"We have already been working very hard over these past 18 months or so to right-size our organization as a result of completing more than $43 billion of divestments," said BP Group chief executive Bob Dudley after the announcement.
"The simplification work we have already done is serving us well as we face the tougher external environment.
"We continue to seek opportunities to eliminate duplication and stop unnecessary activity that is not fully aligned with the group's strategy."
READ MORE:Energy firms in crisis amid collapsing oil prices, insolvencies treble
Fadel Gheit, analyst at New York brokerage Oppenheimer & Co, spoke to the Guardian about the consequences of halting operations.
"An oil company that stops drilling is like a human who stops breathing," he said. "You cannot survive for very long. If oil prices do not exceed $70 by the summer then you will see an awful lot of pressure on small producers followed by a wave of mergers and acquisitions. Investment bankers (who make money out of advising purchasers) have been waiting a long time for this and now its here."
BP currently employs almost 84,000 people worldwide, including 15,000 in the UK.
BP is not alone however – rival companies Shell, Chevron and ConocoPhilips announced redundancies in Scotland. The Russian state-owned oil giant Rosneft (in which BP owns a 19.75 percent stake) and Brazil's Petrobras are also reportedly affected.
READ MORE:35,000 oil & gas jobs at risk as crude price tumbles – study
In December, a report revealed the oil and gas sector could lose 35,000 jobs in the next five years.
The study – Fuelling the Next Generation, commissioned by industry body Oil and Gas UK, industry skills and safety body Opito and the Department for Business, Innovation and Skills – also estimates 12,000 new workers will be needed for the UK sector.
Meanwhile in the UK, critics argue that since oil has fallen in value by more than 50 percent since June last year, petrol prices should be down to around £1 per liter.
Petrol currently costs an average of £1.11 a liter and diesel £1.18. Many claim prices should be around 10p lower.
Robert Flello MP for Stoke-on-Trent South told the Daily Mail: "Why is it that petrol prices can rise very quickly when the oil price goes up but do not fall equally quickly when the price goes down?"
You can share this story on social media: