Energy firms in crisis amid collapsing oil prices, insolvencies treble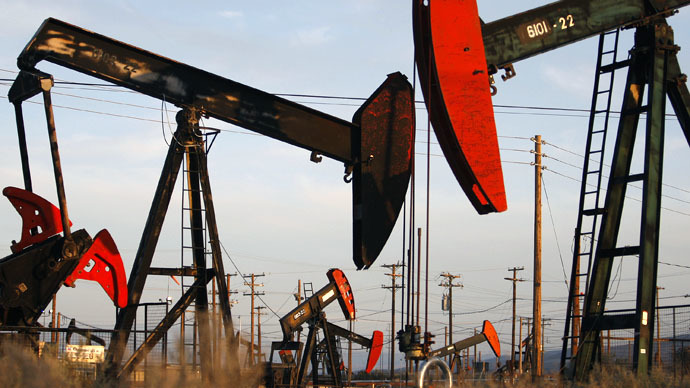 Insolvencies among UK oil and gas companies have trebled this year with a further £55 billion worth of future oil projects facing uncertainty, an accountancy firm has warned.
The bleak projections follow a statement issued by OPEC on December 14, in which the organization announced its continued backing of current oil export levels, despite the decline in price – a decision taken at the OPEC conference in November.
A report from the accountancy firm Moore Stephens, due to be published on Monday, said 18 oil and gas businesses in the UK had become financially unviable in the past year. This is three times higher than 2013, when six firms went bust.
Brent crude oil closed at under $62 per barrel on Friday, its lowest price in five-and-a-half-years and down 45 percent since June.
The energy consultancy Wood Mackenzie projected a further 32 European projects were under threat from the fall in oil prices, with $55 billion worth of potential funding still awaiting approval.
The forecasted slump could affect North Sea drilling projects in the UK. A £270 million contract to drill 22 wells off the coast of Aberdeen awarded in June this year could be compromised.
Output from the North Sea is expected to rise in the final quarter of 2014, but overall net exports are predicted to hit their lowest level since 1977.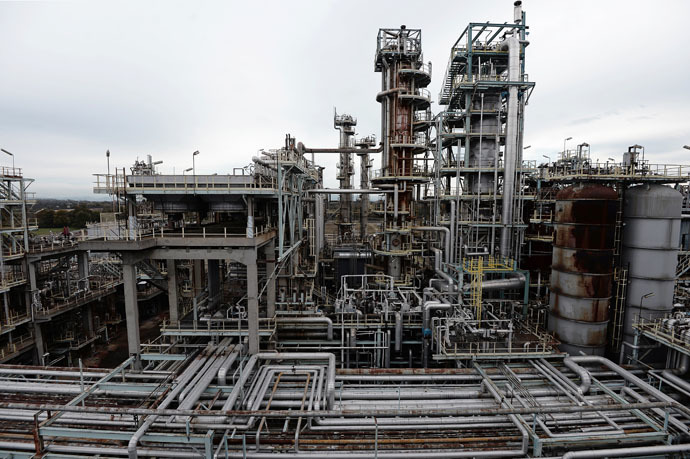 James Webb from Wood Mackenzie told the Telegraph that projects awaiting final confirmation had a breakeven price of over $60 per barrel.
Moore Stephens' Jeremy Willmont said the fall in oil prices had "translated into insolvencies in the oil and gas services sector remarkably quickly."
"The oil and gas services sector has enjoyed very strong trading conditions for the last 15 years, so perhaps they have not been quite so well prepared for a sustained deterioration in trading conditions as other sectors would have been," he added.
In a statement form OPEC, the UAE Energy Minister Suhail Al-Mazrouei said the trade bloc would continue to monitor the price of oil for three months before committing to a change.
READ MORE:OPEC won't cut production even if oil below $40 – UAE energy minister
He further said they would continue to output 30 million barrels per day.
"We are not going to change our minds because the prices went to $60 or to $40," Mazrouei told Bloomberg on Sunday at a conference in Dubai.
"We're not targeting a price; the market will stabilize itself," he added.
But Willmont said the industry was already preparing for the slump following the continued drop in oil prices.
"It is clear that oil and gas majors are already cutting costs. Both Shell and BP have recently announced cuts to investment in a number of major projects."
"Smaller players are also reconsidering their capital deployment. If this retrenchment continues the result will be less work for oil and gas services companies," he said.
You can share this story on social media: