'Vital' that families benefit from falling oil prices – Osborne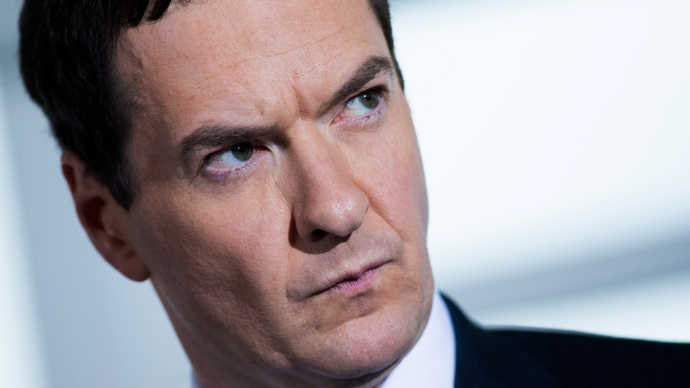 Chancellor of the Exchequer George Osborne says it is essential the effects of tumbling oil prices reach UK consumers. The price of oil fell to under $50 per barrel on Tuesday, its lowest level since the 2008 financial crash.
In a tweet on Wednesday, Osborne noted the recent drop in oil prices and claimed it was imperative this was "passed on to families at petrol pumps, through utility bills and air fares."
Ministers have claimed they will monitor the industry "like a hawk," while industry body Energy UK claimed the cuts were being passed on to consumer outlets.
READ MORE:Brent oil collapses below $50 first time since 2009
Brent crude oil fell to below $50 per barrel on the London Stock Exchange early on Wednesday morning, the biggest drop since the dark days of the 2008 financial crisis.
Brent has already lost 10 percent of its value in 2015, after tumbling 50 percent last year.
All four of the biggest UK supermarkets, Tesco, Asda, Morrisons and Sainsbury's, have revealed further reductions in the price of petrol, inching the price slowly back toward the £1 per liter mark.
Lawrence Slade Chief Executive of Energy UK insisted cuts in the wholesale price of gas were being passed on to consumers.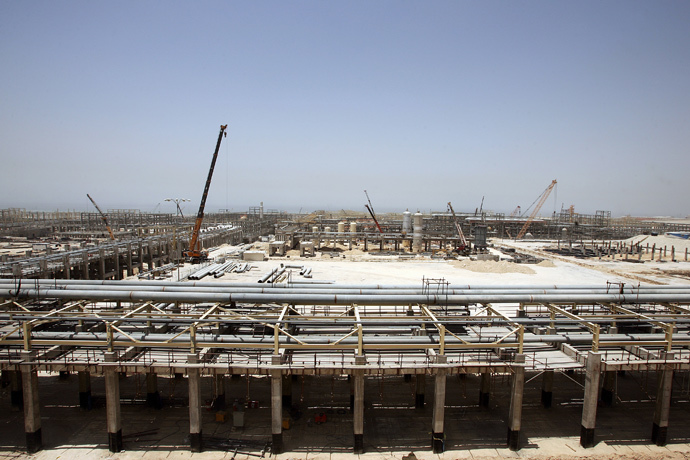 "When people shop around they can easily find deals that are over £100 cheaper than this time last year and in line with cuts in wholesale energy prices," he said.
Brent crude is the European trading benchmark, and is following the spiraling trajectory of its US-counterpart, WTI, which sunk below $50 per barrel for February contracts on Monday.
Oversupply in the market combined with a downturn in global demand has seen prices plummet to new lows.
Much of the oversupply has come from the US, which in the last five years went from the world's biggest importer of petroleum to the biggest global producer, even outpacing Saudi Arabia. The US may soon begin exporting supplies.
READ MORE:Dow falls over 300 points as oil prices hit new lows
Although there is a massive oversupply in the market, no individual oil producer wants to be the first to cut production.
In Russia, production in 2014 rose 0.7 percent and averaged 10.58 million barrels a day, which set a post-Soviet record. The US also continues to keep large stockpiles, estimated at over 700,000 barrels last week by Bloomberg, which also sent global prices tumbling.
The new oil oversupply has forced many to revise their oil forecasts, with a number of analysts agreeing the rout will carry on through 2015. A Reuters analyst wrote that Brent could fall as low as $41.99 per barrel, and WTI down to $36.74 before any price recovery starts.
The Dow Jones Industrial Average has lost over 300 points as crude oil prices briefly dipped below $50 per barrel, thrashing energy stocks on Monday.
You can share this story on social media: