Brent oil collapses below $50 first time since 2009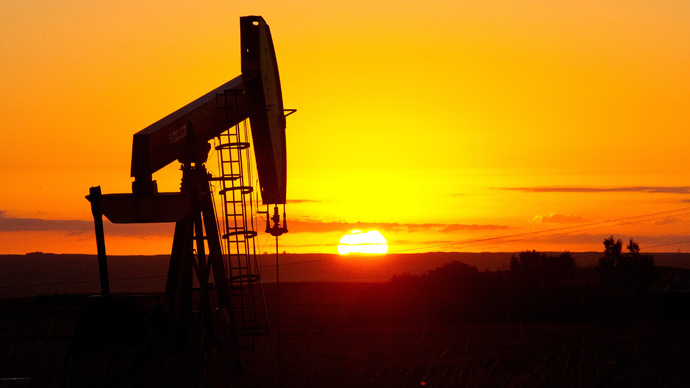 Brent crude oil has fallen below $50 per barrel on the London Stock Exchange - the lowest plunge since the dark days of the 2008 financial crisis. So far in 2015 Brent has already lost 10% of its value, after wiping out 50% in 2014.
Brent crude is the European trading benchmark, and is following the spiral trajectory of its US-counterpart WTI, which sunk below $50 per barrel for February contracts on Monday.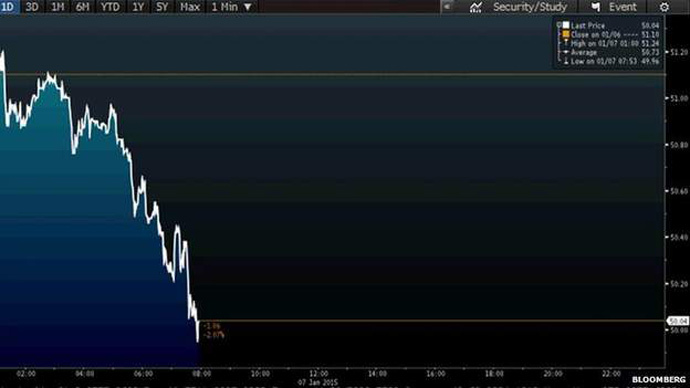 Oversupply in the market combined with a downturn in global demand has seen prices plummet to new lows.
Much of the oversupply has come from the US, which in the last five years went from the world's biggest importer of petroleum to the biggest global producer, even outpacing Saudi Arabia. The US may soon begin exporting supplies.
READ MORE:US lifts 40-year ban on oil exports
Although there is a massive oversupply in the market, no individual oil producer wants to be the first to cut production. In Russia, production in 2014 rose 0.7 percent and averaged 10.58 million barrels a day, which set a post-Soviet record. The US also continues to keep large stockpiles, estimated at over 700,000 barrels last week by Bloomberg, which also sent global prices tumbling.
The new oil glut reality has forced many to revise their oil forecasts, with a number of analysts agreeing the rout will carry on through 2015. A Reuters analyst wrote that Brent could fall as low as $41.99 per barrel, and WTI down to $36.74 before any price recovery starts.
#Reuters Analyst Predicts #WTI At $36.74 & #Brent At $41.99 http://t.co/hF0vCmipGu

— David Brock (@dbenergycentric) January 7, 2015
Oil continues to search for new lows, which benefits consumers but hurts oil producing countries, which need to sell barrels at a certain price in order to balance state spending. Oil exporters are set to lost trillions if oil continues its slump, and importers will see an increase in purchasing power, which could stimulate domestic economies.
"I wouldn't be surprised if the price falls to as low as around $20... It is purely due to supply and demand. There is a ceiling for oil because high energy prices dampen economic growth," Nobuyuki Nakahara, a former oil exec, told Reuters, saying a further plunge is plausible.
The price of oil has been declining steadily since peak prices in June of $115 per barrel, and the fall accelerated in November after the 12-nation oil cartel OPEC decided not to cut production levels.
READ MORE: Oil slumps into tailspin as OPEC leaves output unchanged
In 2008, oil prices lost 60 percent, dropping from $140 per barrel to below $40 per barrel. OPEC, led by Saudi Arabia, cut production to alleviate the price plunge.
You can share this story on social media: