UK govt handed £1bn to fossil fuel firms, breaking pledge – Greenpeace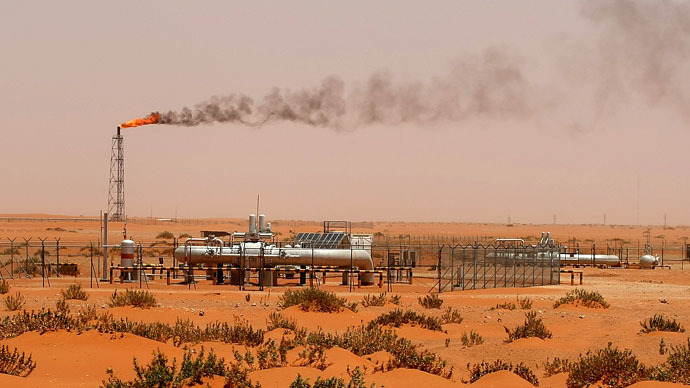 The UK government gave over a billion pounds of financial backing to fossil fuel projects around the world despite a pledge to support green technologies, it has emerged.
UK Export Finance (UKEF) loans were handed out to Gazprom in Russia, state-owned oil and gas giant Petrobras in Brazil and petrochemical companies in Saudi Arabia, an investigation by Greenpeace has found.
UKEF, a government agency overseen by Liberal Democrat business minister Vince Cable, financially supported fossil fuel projects despite apparently contravening the 2010 coalition agreement, which pledged to support green technologies instead of fossil fuel.
The exposure will be a blow to Prime Minister David Cameron's green credentials, which have been in the spotlight since he said he would lead the "greenest government ever" when elected in 2010.
Even before entering Downing Street, Cameron wished to be seen as a politician who took climate change seriously. He famously drove a dog sled across the Arctic during a trip to see the effects of climate change first hand.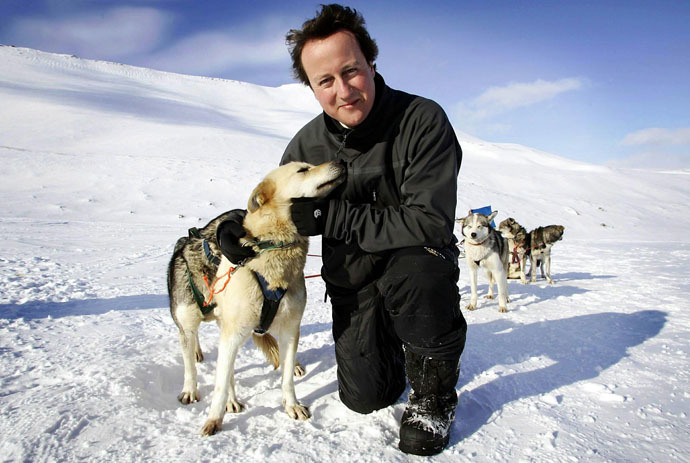 UKEF financing is designed to support British exporters by providing insurance, financial guarantees and loans to overseas buyers.
UKEF provided over £380 million to Brazilian energy firm Petrobras last financial year, in a deal which involves British drilling services for oil and gas exploration. Petrobras has been rocked by one of the biggest corruption scandals in Brazil's history, with a number of the company's directors accused of taking bribes.
Will McCallum, policy adviser at Greenpeace UK, said: "The loophole allowing UK Export Finance to continue funding highly polluting infrastructure, and the extraction of fuels we urgently need to leave in the ground, is one that must be closed if the government is to honor its international commitment to a 2C limit [in temperature rises]."
The biggest financing project in UKEF's history was a £470 million deal for the construction of a £12 billion petrochemical plant in Saudi Arabia. The Sadara project is co-sponsored by Saudi Aramco and Dow Chemical Company. When completed it will be the largest petrochemical plant ever built in a single phase.
Lord Green, who was Minister for Trade and Investment at the time, said: "The Sadara project affords export opportunities to British businesses and I am pleased that UKEF support is making the difference."
Russian energy giant Gazprom has also received substantial funding since 2010. Roughly £430 million of financial support has been provided to enable the state-owned company to receive engineering equipment from Rolls-Royce Power Engineering.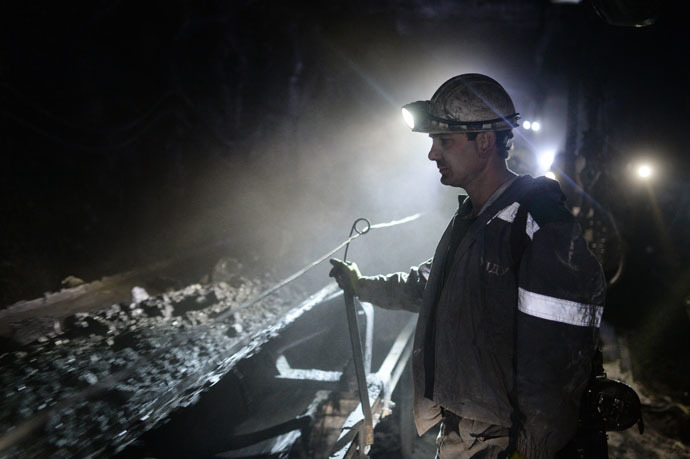 UKEF also gave £67 million in support for the export of mining equipment to Siberian Coal & Energy Co (SUEK) and Southern Kuzbass Coal Co OAO. The UK imports roughly 30 percent of its Russian coal from SUEK, according to the Greenpeace report.
UKEF's large-scale support for fossil fuel projects flies in the face of the coalition government's founding agreement.
"We will ensure that UK Trade and Investment and the Export Credits Guarantee Department [UKEF is its operating name] become champions for British companies that develop and export innovative green technologies around the world, instead of supporting investment in dirty fossil-fuel energy production," the 2010 agreement said.
Cameron is likely to come under personal scrutiny following the Greenpeace revelations.
Speaking at the UN Climate Summit in 2014, Cameron argued for investment in low carbon business.
"That means fighting against the economically and environmentally perverse fossil fuel subsidies which distort free markets and rip off taxpayers," he said.
A spokeswoman for UKEF said: "For UKEF, dirty fossil-fuel energy production would refer to projects producing pollution in excess of international environmental standards. However, UKEF adheres to the standards set out in the OECD Common Approaches and will normally refuse support for exports to projects that do not meet those standards."
"UKEF has an extensive program of raising market awareness of its products and services to companies in the renewables sector. However demand has been low; many companies are concentrating on the domestic market, many need equity and development finance, rather than the services of UK Export Finance, and companies which are exporting are focusing on mature markets where the need for risk protection and export finance is limited."
You can share this story on social media: