'Deport first, appeal later': Policy shift as migrants detained for years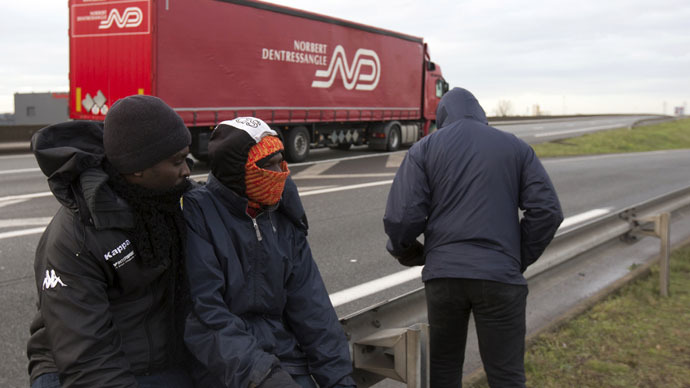 More than 3,000 migrants are being held in detention centers in the UK awaiting deportation under controversial legal powers. The government will now fast track deportations under new 'deport first, appeal later' measures.
One detainee has been held in custody awaiting deportation for nearly five years, according to the Independent. Campaigners called it a "disgrace" and likened the treatment of migrants in the UK to Guantanamo Bay.
In total, 3,378 people are detained in the UK under Immigration Act Powers awaiting deportation, according to data obtained under the Freedom of Information Act.
Jerome Phelps, director of Detention Action, told the Independent: "These are shocking figures. The US has been widely condemned for detention without trial in Guantanamo, yet the UK stands revealed as locking up migrants for comparable periods in immigration detention centers."
"These people are detained for deportation, but it stretches credibility to believe that it can take more than four and a half years to deport someone."
He added: "The Home Office is simply warehousing unwanted migrants, at vast public expense, causing incalculable damage to their mental health."
Most detainees at centers, such as Yarl's Wood in Bedfordshire, are not facing any criminal charges. The majority are failed asylum seekers, while a smaller number are those whose UK visas have expired.
Shadow Home Secretary Yvette Cooper said: "It is disgraceful that some people are being detained for over four years."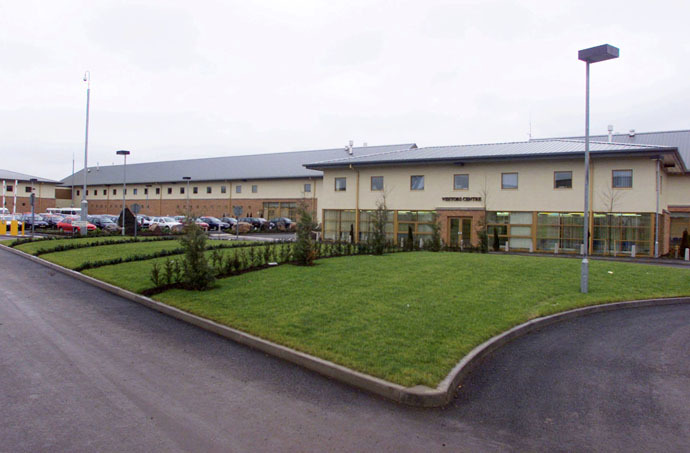 On Tuesday, the UK government released a harsh statement announcing "nearly 800 foreign criminals are being kicked out of the country as tough new 'deport first, appeal later' measures start to have an impact." It said more than 300 so-called "criminals" have already been removed.
The new 'deport first, appeal later' system was brought in by Home Secretary Theresa May last year.
A new system of appeals came into force in July 2014, which means "Home Office officials can deport criminals before they have the opportunity to launch spurious claims under the Human Rights Act or falsely claim asylum."
It adds that migrants who wish to appeal the decision can only do so from their home country, rather than the UK where they are "clogging" the British justice system.
READ MORE:UK has 'b******t attitude' towards immigration – UN investigator
The statement also said: "The new powers [as part of the Immigration Act] have seen a number of criminals deported despite having family members in the UK – reinforcing the government's stance that the right to a family life should not override the rights of wider society."
One case, where a migrant was deported before the appeal was heard in the UK, was a Nigerian woman who was convicted of seven counts of bodily harm and who was sentenced to four years and eight months for attacking her son, who is now reportedly in care.
Regarding the deportation of migrants, Immigration and Security Minister James Brokenshire said: "Foreign nationals who abuse our hospitality by committing crime in Britain should be in no doubt of our determination to deport them.
"The countless appeals and re-appeals lodged by criminals attempting to cheat the system cost us all money and are an affront to British justice."
The immigration minister added: "Non-suspensive appeals are allowing us to kick out foreign criminals more quickly and more efficiently than ever before and I want to see them used as often as possible."
READ MORE:UN urges EU to take refugees despite anti-migrant protests
A Home Office spokesman claimed those with "no right to be in the UK should return home" and that officials would enforce the removal of migrants who refuse to leave.
"Detention is used as a last resort when an individual will not leave voluntarily or when there is a serious risk they will abscond from bail. When we do detain people it is for the minimum time possible," he said.
"We have a duty to protect the public from those who pose a risk of harm and in particular those who have committed serious criminal offences."
Thousands of migrants are currently encamped at the French port town of Calais, scrambling to enter the UK. Groups of migrants have tried to sneak aboard vehicles carrying fresh fruit and vegetables bound for the UK. Stock has been discarded as a result.
READ MORE:3,000 migrants a month caught attempting to enter UK - govt
Former agriculture and food minister Sir James Paice raised concerns about the damage immigration could cause to fresh food supply. Many immigrants reportedly board the vehicles long before they reach Calais.
"Will you accept that it's not just in the locale of Calais that there's the problem of illegal immigrants?" Paice asked Home Secretary Theresa May in the Commons on Monday.
"There's ample evidence now that many of them are getting into lorries as far afield as Spain, particularly lorries bringing fresh food into this country, which means the whole load is condemned."
You can share this story on social media: