​Assange stakeout has cost UK taxpayers £9mn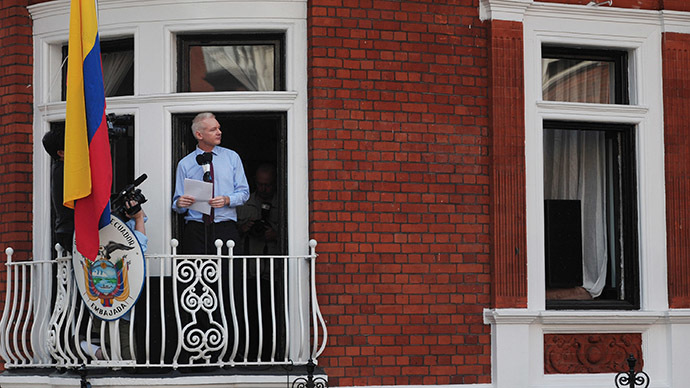 Policing the Ecuadorian embassy in London for over two years in order to prevent a possible Julian Assange escape has already cost the British taxpayers over £9 million, and the bill keeps growing.
The estimated direct cost of policing outside the Knightsbridge building for WikiLeaks founder that took asylum there in June 2012 runs to £11,000 per day.
"The estimated full cost including indirect costs ... would be £9.0m. The costs provided are an estimate based on averages as actual salary and overtime costs will vary daily," Metropolitan Police spokesman told UK's Daily Mail.
The Met Office said earlier that the bill for policing the Ecuadorian embassy between June 2012 and the end of October 2014 was £7.3 million, £5.5 million of which was spent on "opportunity costs" and £1.8 million "additional costs".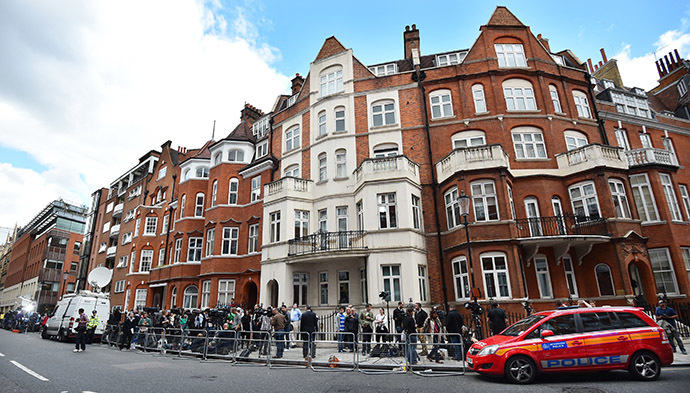 READ MORE: Assange may stay in Ecuador embassy 'forever' as policing bill keeps growing
The lofty birdwatching bill has drawn a lot of criticism with some NGOs speaking out against wasting taxpayer's money to police the Australian native who is unlikely to give himself in to the British authorities willingly.
"The Government must redouble the pressure on the Ecuadorian authorities to bring this charade to an end, as there is little sign of progress and the bill climbs ever higher," Andy Silvester from the Taxpayers Alliance told the daily. "The police have better things to do than a Knightsbridge vigil."
Assange who has not been charged with a crime, managed to secure political asylum in the face of a US criminal investigation against his organization two years ago. Remaining a refugee in London's Ecuadorian Embassy since June 2012, Assange is wanted in the UK for extradition to Sweden, where the 42-year-old Australian is wanted for questioning over the alleged sex crimes.
If deported to Sweden, Assange will likely be transferred to the US to face espionage charges over his role in publishing sensitive, classified US government documents.
You can share this story on social media: