Assange may stay in Ecuador embassy 'forever' as £6mn policing bill keeps growing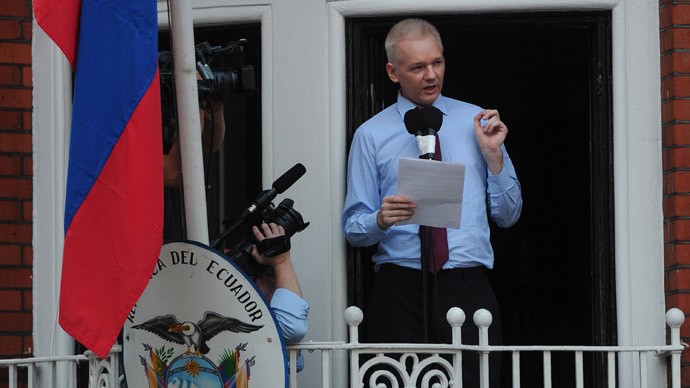 Julian Assange, hiding inside the Ecuadorian embassy in London for almost two years, may remain there indefinitely, the Ecuadorean ambassador said, adding "it's a pity" that UK citizens have to cover the growing policing bill.
The 67 year old diplomat, Juan Falconi Puig said that Assange was "suffering" in custody but could remain there for a long time after the Wikileaks founder lost a Supreme Court bid to stop his extradition to Sweden, where the 42-year-old Australian is wanted for questioning over rape allegations, The Times reports.
Assange is "not a fugitive", Falconi stressed, reminding that Ecuador's president, Rafael Correa, granted him asylum on human rights grounds – and that Assange, if eventually extradited to the US, would face persecution and could even be tortured.
"He thinks it is a very strong possibility. The [Ecuadorean] government have accepted that position," Falconi said.
The UK has been refusing to provide Assange safe passage to Ecuador ever since the Australian sought refuge inside the Ecuadorian Embassy in London in June 2012.
Since he entered the embassy, the security measures implemented by the British security services to prevent Assange from escaping the Ecuadorian premises have amounted to £6 million for the British taxpayers.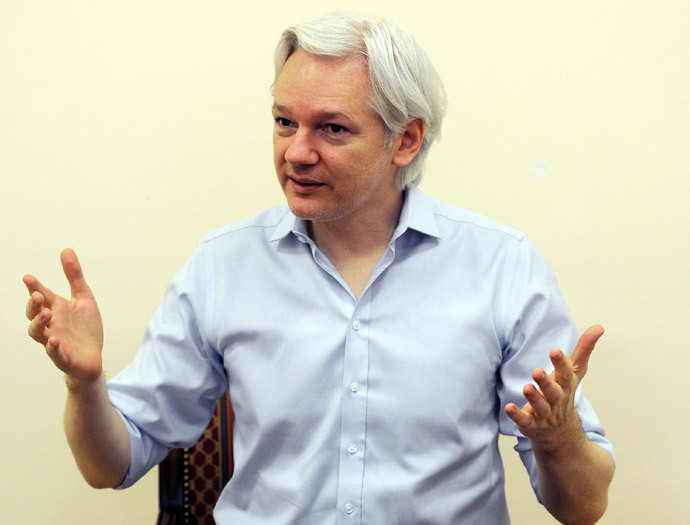 "The estimated total cost of policing the Ecuadorean embassy between June 2012 and the end of March 2014 is £5.9 million, of which £4.9 million is opportunity costs and £1 million in additional costs," a spokeswoman for the Metropolitan Police Service announced in April, causing some outcry from the British public.
"It is absolute madness. I have been asking the Met questions about this because clearly at the moment the cost is falling on London taxpayers as a net police cost," Baroness Jenny Jones, deputy chair of the Police and Crime Committee at the London Assembly, was quoted in April.
She suggested that the Metropolitan Police should just walk away. "I do understand the legal ramifications of the case, but the fact is this is a complete nonsense. He could stay there for years."
Commenting on the growing bill, Falcone said, "That's not our problem."
"We have read something about that but we don't know the exact cost," he added. "We can't do anything about it. It's a pity. Britain's position has not changed but I would say that all the parties involved are willing to find a solution — that could be diplomatic or legal."
To move forward on the stalemate issue, the Ecuadorian envoy said that Sweden could arrange the questioning of Assange over the alleged crimes via an internet conference call.
You can share this story on social media: