​Fat checking: UK doctors to report overweight patients, 1 in 4 Brits obese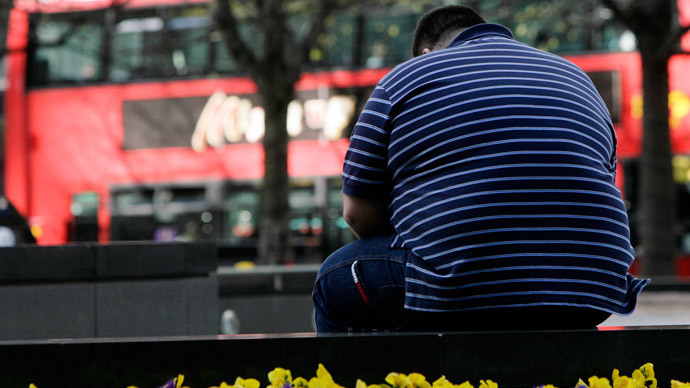 The United Kingdom now comes second among EU countries for obesity levels, but the head of the NHS refuses to follow a new EU ruling that calls fatness a disability. Instead, he wants citizens to get back in shape.
Simon Stevens, chief executive of the National Health Service, has announced a scheme that would have doctors make a list of their patients who have gained weight and may be at risk of diabetes, the Telegraph reported.

These individuals will then be qualified for diabetes exams, Stevens said, as well as diet and exercise tips for maintaining healthy lifestyles.
READ MORE:Holy roast! Religious Brits more likely to be overweight than atheists
The new program comes as recent figures show Britain is now the second fattest nation in Europe, with 24.7 percent of UK citizens classified as obese. The European average is 16.7 percent.

With his sights on the Christmas holiday, when many people will be tempted to eat more than usual, Stevens said it was time for the country to get their "act together" and defeat the battle of the bulge.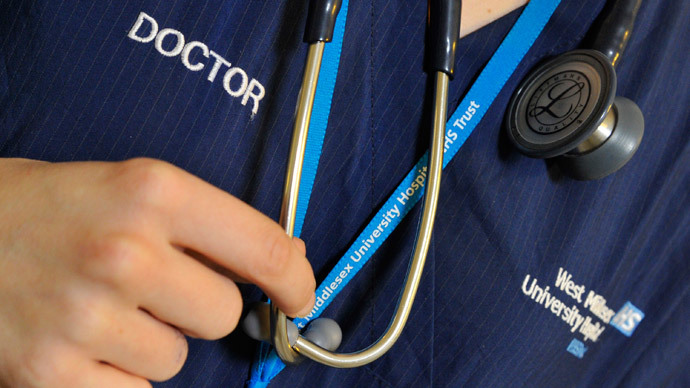 "The ghost of Christmases future tells us that if we get our act together - as the NHS, as parents, as schools, the food industry - we can get back in shape,"
he said, as quoted by the Telegraph.
"The ghost of Christmases past reminds us that 20 years ago we didn't have these problems as a nation."

Stevens then took issue with last week's EU ruling that said the condition of being overweight could be considered a disability.

"Rather than recent daft judgments by the European court practically pretending that obesity is inevitable, in England in 2015 we're going to start proving that it isn't," he said.

The NHS chief has good reason for concern: Of the 26 EU countries, only Hungary (28.5 percent) suffers higher obesity than Britain, according to the latest data from the Organization for Economics and Co-operation.

Meanwhile, six EU countries have obesity levels less than half those reported in the UK, the figures show. Austria, Bulgaria, Italy, the Netherlands and Sweden all average around 13 percent. Romania, one of the poorest countries in the EU, has the lowest rate at 7.9 percent.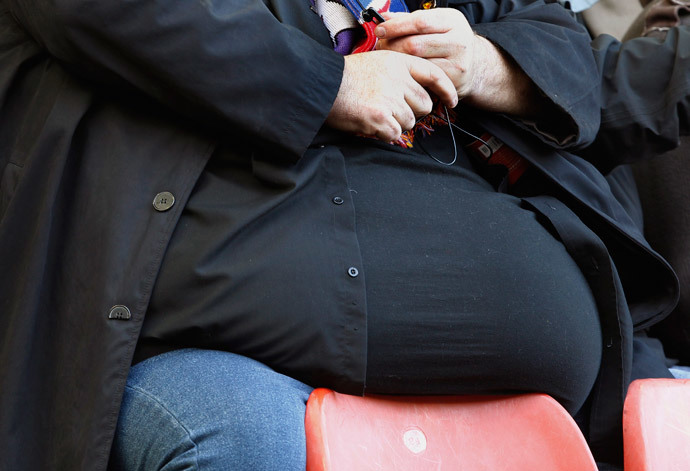 READ MORE:Obese man 'disabled,' victim of discrimination - UK High Court
UK statistics show rates of obesity have skyrocketed in the last 20 years, jumping from 15 percent in 1993 to 25 percent today. Almost two thirds of adults are either overweight or obese.

The NHS allocates £10 billion annually treating an estimated 3 million diabetes sufferers. The majority of these patients have type-two diabetes, which is connected to obesity.

Losing just 5 to 7 percent in weight can cut the chance of diabetes by nearly 60 percent, Stevens says, while giving overweight UK citizens a bit of a Christmas gift, announcing that the program would be free.

"If this was a pill we'd be popping it - instead it's a well-designed program of exercise, eating well and making smart health choices, and we're going to start making it available free on the NHS."
You can share this story on social media: