Obese man 'disabled,' victim of discrimination - UK High Court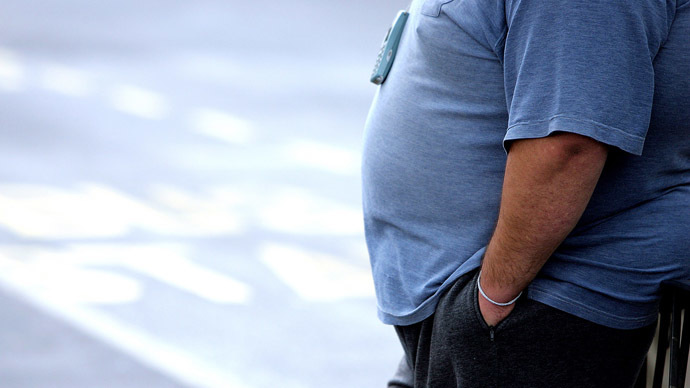 A 133-kilogram man has won a "landmark" case in the British High Court after judges ruled his obesity classified as a disability and that he had been discriminated against by his employers.
John Walker, 49, from Cornwall, was dismissed from his post as an IT manager at Sita Information Networking Computing UK. According to his employers, he had spent seven years off work due to health problems, which included asthma, high blood pressure and diabetes.
Walker originally lost the case when the court did not classify him as "disabled" due to his weight, although the decision was overturned on appeal. It is now understood that Walker has received a "six-figure" settlement from a health insurance company.
The case follows a ruling in the European Court last week, which claimed it was "unlawful" to discriminate against a person if their weight affects their work.
Karsten Kaltoft, a Danish childminder, was dismissed by the local city council in 2010 for reportedly being unable to bend down and tie his shoelaces. Kaltoft weighed more than 160 kilos at the time of the claim.
"This decision shifts the burden of keeping those who are severely obese in the workforce to employers, who must make adjustments to accommodate any special requirements arising from a person's disability," said Linklaters lawyer Nicola Rabson, when the decision was made.
"Obesity, particularly severe obesity, can be a sensitive subject, so employers will have to tread carefully and not make assumptions about the needs of an obese worker."
It is estimated that 64 percent of adults are classified as overweight or obese (ie with a Body Mass Index of greater than 25) in the UK, and that it costs the NHS around £5 billion per year.