Obesity to be classed as disability, top euro judge rules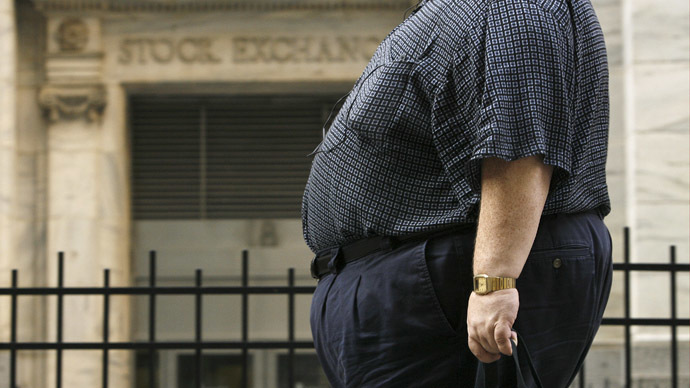 ​Overweight staff may be provided with larger office chairs, lifts and priority parking by their employers, following a European court judgment on Thursday.
The chief legal adviser to the European Court of Justice, Niilo Jaaskinen, said it was 'unlawful' to discriminate against a person if their weight affects their work, as they would technically be classified as disabled.
He also argued that "extreme, severe and morbid obesity" prevents staff from "participation in professional life."
The test case comes following a claim by Karsten Kaltoft, a Danish childminder who was dismissed by the local city council in 2010 for reportedly being unable to bend down and tie his shoelaces. Kaltoft weight more than 160kg at the time of the claim.
The judgment, which will be considered by senior judges at the full court in coming months, is likely to affect anyone classified as severely, or morbidly obese, and under the Equality Act 2010.
If passed, bosses would not be allowed to treat grossly overweight staff less favorably.
Kaltoft, whose BMI is a whopping 54, argued at the European Court of Justice that he lost his job with Billund City Council because of his weight. However, the council disputes this.
But businesses have warned that if passed into law, the ruling would have disproportionate impact on them.
"This decision shifts the burden of keeping those who are severely obese in the workforce to employers, who must make adjustments to accommodate any special requirements arising from a person's disability," said Nicola Rabson, of law firm Linklaters.
"Obesity, particularly severe obesity, can be a sensitive subject, so employers will have to tread carefully and not make assumptions about the needs of an obese worker."
Others have warned that businesses will endure even higher costs in providing specialist equipment and healthcare provisions for employees deemed obese.
In Britain, 64 percent of adults are classified as overweight or obese, and it is estimated that obesity costs the NHS 5 billion pounds a year.
According to the National Obesity Forum, current trends suggest that nearly half the UK population will be severely overweight by 2050.