Holy roast! Religious Brits more likely to be overweight than atheists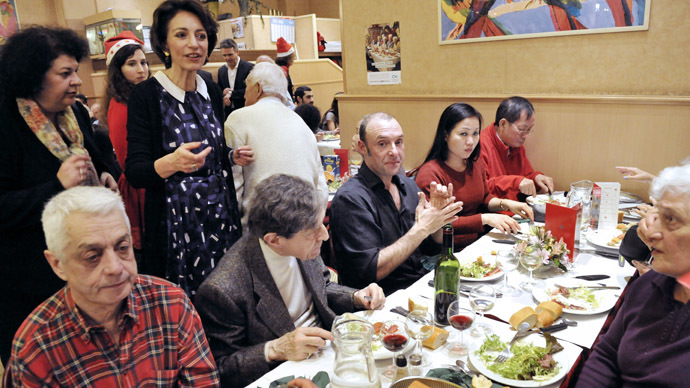 'Tis the season to be jolly', and taking after Father Christmas himself – who has evidently succumbed to the temptation of more than a few mince pies – Brits who believe in God are more likely to be overweight, according to the latest figures.
Research from the University of Coventry concluded that people of faith are more overweight than godless heathens, with Christians likely to be most overweight of all.
In research that for the first time examined the links between religion and health in the UK, Dr Deborah Lycett studied the Body Mass Index (BMI) of over 7,000 people and discovered that people belonging to a religious group were on average almost a point higher than atheists.
Similar studies have already been conducted in the US, where one found the more dedicatedly religious someone is, the greater their chances of being overweight. The study looked at those who rarely prayed and those who attended worship every week.
Lycett's study found that while Christians were the portliest, Sikh men came in at a close second, with "a significantly higher waist-to-hip ratio … seen in Christian and Sikh men."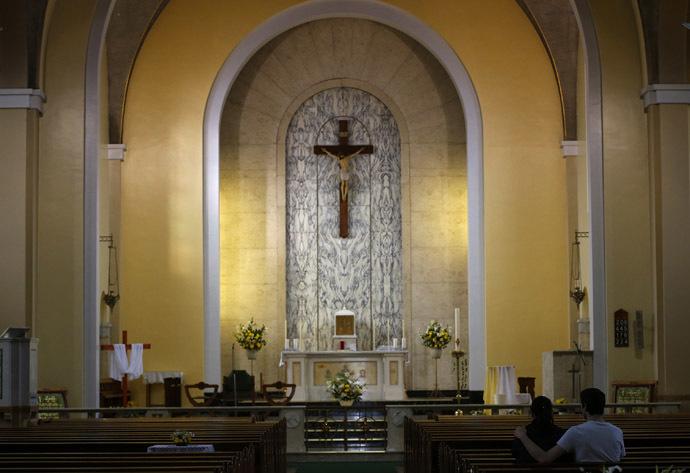 The least likely to be overweight were Buddhists, who are known for observing a strict lifestyle without succumbing to temptation.
Writing in the Journal of Religion and Health, Dr Lycett said: "The association between religion and obesity is unclear and unexplored in the general English population."
She added that while some of the results were influenced by lifestyle factors, the religious belief of the participants was still a factor.
"Some of this was explained demographically, but it was not accounted for by smoking status, alcohol consumption or physical activity level."
"Religious communities may need greater healthy weight promotion or benefit from tailored interventions built on their beliefs," she added.
The study gathered information from 7,414 adults over the age of 16 who took part in the 2012 Health Survey for England, and found that on average those who describe themselves as religious had a BMI 0.91kg per square meter higher than non-believers.
Current NHS guidelines state that any BMI between 18.5kg and 25kg per square meter is healthy, with those over 30kg considered obese.
Obesity is a stubborn problem in the UK, and not just in religious communities. The NHS spends £9 billion a year on diabetes treatment alone.
According to government statistics, almost a quarter of men are now obese, rising from 13.2 to 24.4 percent in the last 20 years.
You can share this story on social media: