Fighting deadly flab: Half a million cancers a year caused by obesity – WHO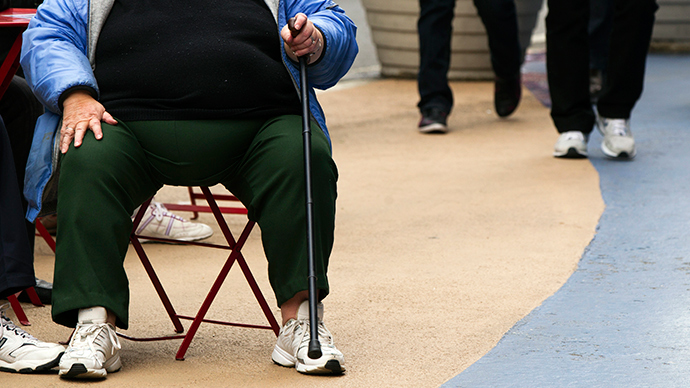 Obesity and being overweight are to blame for at least half a million cases of cancer a year, says the World Health Organization's cancer research agency. Women are especially at risk, and the problem is most serious in North America.
High body mass index (BMI) has become a major cancer risk factor, responsible for 3.6 percent, or 481,000 of new cancer cases in 2012. The WHO's International Agency for Research on Cancer (IARC) published its study in the The Lancet Oncology journal on Wednesday.
The researchers used data from the GLOBOCAN database of cancer incidence and mortality for 184 countries in 2012 to create a model that could estimate the number of cancers caused by obesity. These include cancers of the oesophagus, colon, rectum, kidney, pancreas, gallbladder, postmenopausal breast, ovary and endometrium.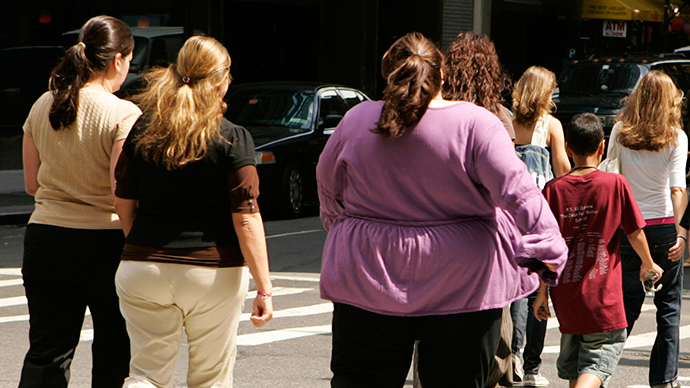 The scientists relied on BMI as a measure, which is calculated as a person's weight in kilograms divided by the square of their height in meters. A body mass index of 25 is considered to be overweight, while obesity starts at 30 on the index.
"The number of cancers linked to obesity and overweight is expected to rise globally along with economic development," Christopher Wild, IARC's director said.
According to the study, it is vital for a person to remain fit and maintain a healthy weight, which will reduce the risk of developing a wide range of cancers. The problem is most acute in developed countries.
"These findings emphasize the need for a global effort to abate the increasing numbers of people with high BMI," the researchers said. "Assuming that the association between high BMI and cancer is causal, the continuation of current patterns of population weight gain will lead to continuing increases in the future burden of cancer."
Highest obesity-related cancer rate in US
The study revealed the geography behind cancer and fat to be interesting. It was not only economy dependent, but also corresponded to the human development index (HDI).
At the moment, North America leads the ratings with the worst cancer problem linked to weight. That is, almost a quarter of global cancer cases associated with high BMI, or 111,000 obesity-related cancers diagnosed in 2012.
Europe has around 6.5 percent of all new cancers a year – or approximately 65,000 cases.
Most of the Asian countries have a smaller proportion of fat-related cancers. However, big populations turn a tiny percentage into tens of thousands of cases.
IARC drew the example of China, where just 1.6 percent of cancers leads to a mortality rate of 50,000.
In Africa, not surprisingly, obesity accounted for a tiny 1.5 percent of cancer cases in 2012, with sub-Saharan Africa contributing the least.
Must not forget links between #poverty (HDI) & #cancer, says #iarc. @martinmckee@ARobM@acsglobal@CancerVic#ESTROpic.twitter.com/ii4dOvbE1D

— Dr Alessandro Demaio (@SandroDemaio) April 4, 2014
The second striking feature is that women are "disproportionately affected" by cancers, related to overweight. Melina Arnold, who co-led the IARC study, explained this trend with endometrial (womb/uterus) and post-menopausal breast cancers.
In males, excess weight was responsible for 1.9 percent or 136,000 new cancers, and in females it was 5.4 percent or 345,000 new cases.
"Our findings add support for a global effort to address the rising trends in obesity. The global prevalence of obesity in adults has doubled since 1980," Arnold said.
"If this trend continues it will certainly boost the future burden of cancer, particularly in South America and North Africa, where the largest increases in the rate of obesity have been seen over the last 30 years," the study's leader added.
You can share this story on social media: