'Vladimir Putin is my cousin' drink-driver tells UK police
Published time: 23 Dec, 2014 16:29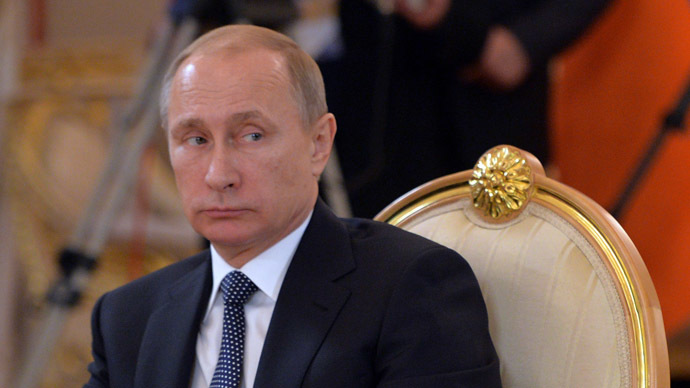 Traffic police who attempted to apprehend a slurring drunkard were caught off guard when the man claimed he was a cousin of Vladimir Putin and a member of the Russian mafia.
Sergrjs Tenc was found slumped in his car shortly after midnight on December 20.
When police attempted to breathalyze Tenc, he tried to intimidate officers by claiming he "knew people" who could hurt them.
Officers were called to Marine Parade in Eastborne, East Sussex, after the man was spotted drunkenly climbing into a BMW and revving the engine.
Upon arrival at the scene, officers found the 31-year-old sitting in the vehicle. Tenc claimed the driver of the vehicle had left. He further said that if they attempted to take him to court, he would return to Russia.
They proceeded to arrest him after his threats to skip bail and remanded him in custody.
Tenc pleaded guilty to failing to provide a specimen for analysis on December 22 at Brighton Magistrate's court, and received a driving ban of six months, handed a 30-day curfew and ordered to pay a fine.
Superintendent Jane Derrick said: "The behavior of Tencs might appear funny if his actions had not been so dangerous."
"If the member of the public had not alerted us to him, Tencs could have driven away and put himself and other road users in danger."
"We will never know quite how drunk he was as he refused to provide a sample for analysis but the fact that he was slumped in the car when he was found, was slurring his words and struggled to take off his shoes and socks at the police station gives some indication of how unfit to drive he was," he added.
The police did not comment on his attempts to link himself to the Russian president.