Peasants' revolt! Salmond calls for 'constitutional revolution' in England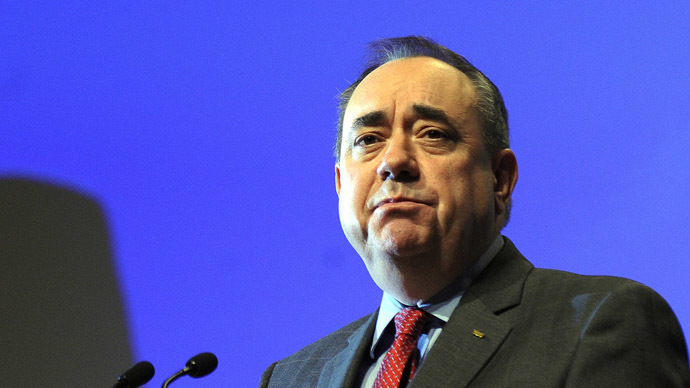 Former Scottish National Party (SNP) leader and First Minister of Scotland Alex Salmond has urged England to hold a referendum on its own future, rather than focus on relations with the EU.
In an interview with the Times, Alex Salmond claimed England was in need of a "Peasants Revolt"-style referendum to "clean out the stables" of Westminster.
He further said he would be in favor of a "constitutional revolution" which would abolish the House of Lords and launch a "people's senate." Salmond also dismissed Nigel Farage's current prominence in politics, saying UKIP was "not the answer" to England's grievances.
The Scots politician said a referendum on the UK's position within the EU would be "such a negative thing." He claimed England needs a more introspective focus.
"The Scottish referendum was about saying 'yes' to change and the prospect of a different society. The EU referendum is all about fear and worries and closing in."
"You need a Peasants Revolt-type referendum to clean out the stables, a constitutional revolution – let's get rid of the House of Lords and stick in a people's senate," he said.
When speaking to RT about the state of Scotland after its September independence referendum, Salmond was quick to praise the high turnout of voters, something he feels is lacking in England.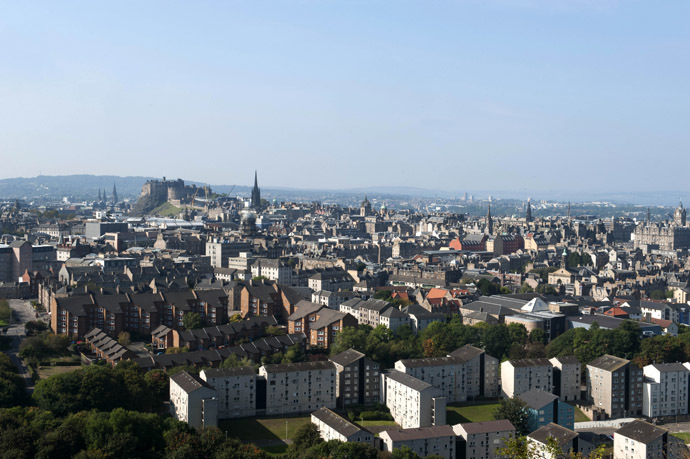 He told RT presenter Sophie Shevardnadze that following the referendum he was thanked by many people who had never before been interested in politics.
"I've seen a few things in politics and you're not easily moved by things – but when people come up to you as has two women did today, incidentally – women who told me they never been the slightest bit interested in politics in their lives, and all they wanted to say was "Thank you," because they've got interested in the political process, they've seen that glimpse of a different future for themselves and for that country," he said.
The Scottish independence referendum saw a 55-45 vote to stay in the UK, with a 84 percent voter turnout, a number that far eclipses the 65 percent attained in the 2010 general election from the whole of the UK.
Salmond further said it was not "all over" on the issue of Scottish independence, and he was anxious to see England follow through with the promised devolution powers, pledged just days before the vote.
"The offer that was given, the offer and the vow is not being redeemed," Salmond said. "They've set up a committee under a very excellent person, Robert Smith, and that produced a report, but the report itself does not match the promises that were made," Salmond said.
"Scotland was promised 'home rule,' which is a word in politics which we applied first to Ireland and then to India in the days of British Empire," he added.
The latest polls suggest the SNP has the potential to greatly increase its number of seats at the 2015 general election, which will be highly damaging to the opposition Labour Party.
Salmond has confirmed he will be a candidate for the Westminster parliament in the Gordon constituency in northeast Scotland.
You can share this story on social media: