Nuclear ultimatum: Scottish National Party challenges Labour on Trident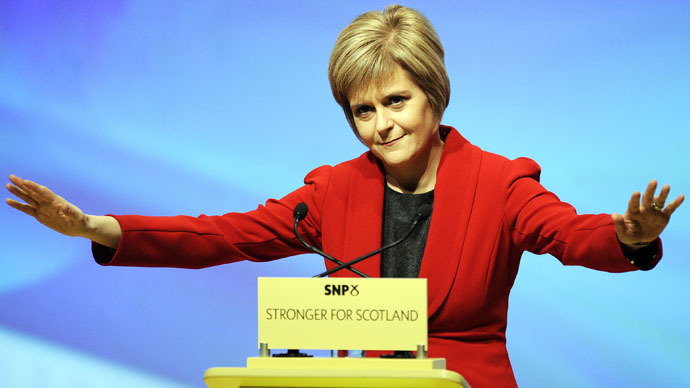 The Scottish National Party (SNP) will only support a Labour government in a hung parliament after the May 2015 general election if they agree to scrap Britain's nuclear weapons program, Scottish First Minister Nicola Sturgeon said.
Sturgeon ruled out a formal coalition with Labour, but suggested the SNP would support the party if they agreed to some "hard conditions."
A recent YouGov poll highlights the SNP's growing popularity in Scotland following September's independence referendum, while Labour support in its historic heartland appears to be dwindling.
While the SNP currently have only five MPs in the House of Commons in Westminster, the party's surge in support could see them playing a key role in making or breaking a government if no party gains a majority in the May election.
Sturgeon was speaking at a press conference on Monday following face-to-face talks with Prime Minister David Cameron. During the talks Cameron agreed to allow the Scottish Parliament to lower the voting age to 16 in time for the election.
Sturgeon told assembled press she remains staunchly opposed to nuclear weapons on principle, but also argues it makes no economic sense to pursue Trident in the future.
"You add into that at the moment this economic lunacy at a time when services are under pressure, you're facing the extent and scale of public sector cuts over the next few years, to be spending £100 billion on a new generation of nuclear weapons that even many military experts now say are not required."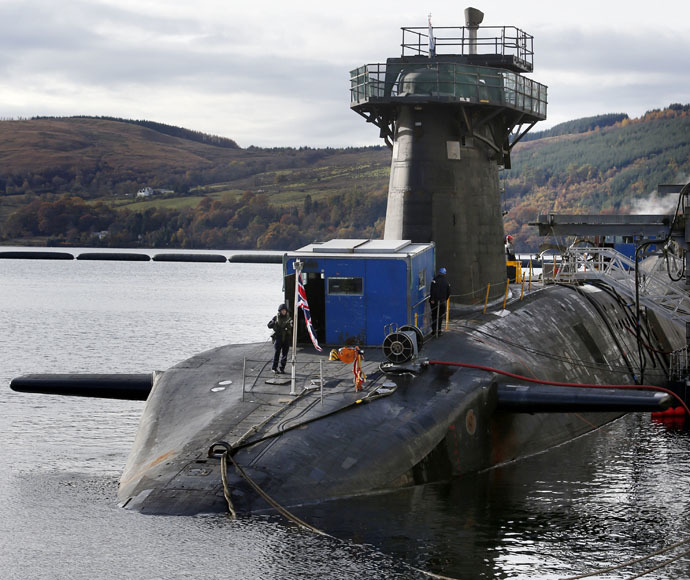 Speaking alongside the leaders of the Green Party and Welsh nationalists Plaid Cymru, Sturgeon also attacked the Westminster parties for continuing austerity policies which hit the vulnerable hardest.
"But despite the deeply damaging impacts of failed austerity, the Tories and Labour have made crystal clear their determination to carry on regardless.
"And after four years propping up the Tories, the Lib Dems have no credibility. It is time for a new approach to UK politics – and for our parties to use our influence to bring about progressive change at Westminster," she said.
Sturgeon was elected SNP leader and First Minister in November following Alex Salmond's resignation. During the build up to the independence referendum Sturgeon served as Deputy First Minister and has served as an SNP member of the Scottish Parliament since 1999.
The SNP ultimatum will be an added challenge for Scottish Labour's new leader Jim Murphy, who was elected to the position on 13 December. Increasing support for the SNP means Murphy's own seat could be vulnerable, SNP Deputy Leader Stewart Hosie told STV News.
"Mr Murphy spent two years campaigning side by side with the Tories in Scotland, and in that sense he is part of Labour's problem in Scotland, not the solution," Hosie said.
With Labour unlikely to abandon Trident as a condition of a shared power arrangement, the party faces an uphill battle to secure seats in a nation which appears to be turning its back on them.
You can share this story on social media: