Jail employers who exploit migrants, profit from slave labor – Miliband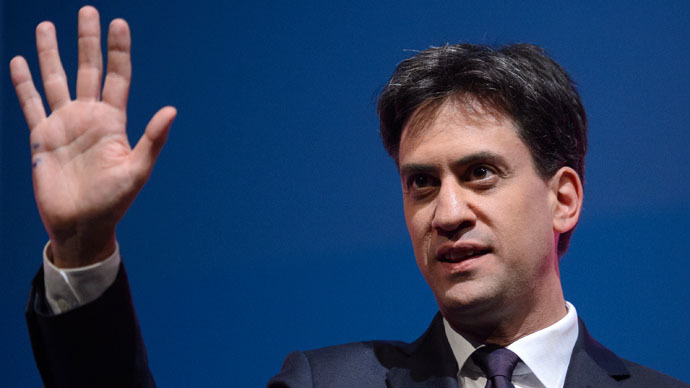 UK employers responsible for flagrant exploitation of migrant workers by violating their rights, paying them paltry wages and offering them poor working conditions, could face jail sentences under a Labour government, Ed Miliband warned on Monday.
During a speech in Norfolk, the Labour leader pledged to introduce a new law to tackle unsatisfactory and inhumane working conditions, which many migrants face in Britain. Legislation change would also help curb wage cuts for local workers, he said.
The proposed law would hold to account those that exploit migrants' difficult situations. It would focus on criminalizing servitude, slavery, bonded labor, and toughen sentencing for those who force their staff to work under conditions that breach UK requirements. Offenders could face up to 10 years in jail, Miliband said.
To illustrate the acute crisis many migrant workers in Britain face, the Labour chief highlighted a damning case, where immigrants' human rights were badly violated on British soil.
Some 29 immigrants claimed their wages had been stolen, and they were forced to live in cramped, unsanitary conditions. The immigrants said they were beaten, attacked by dogs and incarcerated in a van for 6 days.
Miliband pledged to clamp down on such rogue employers, particularly those who engage in slave labor or lure workers to Britain under false pretenses.
"This new criminal offence will provide protection to everyone. It will help ensure that when immigrants work here they don't face exploitation themselves and rogue employers are stopped from undercutting the terms and conditions of everyone else," he said.
Slave labor in Britain
Earlier this year, the Joseph Rowntree Foundation (JRF) published research that revealed forced labor is a "significant" problem in Britain. The anti-poverty NGO's report entitled 'Forced Labour in the UK' found the phenomenon was largely hidden, but most likely on the increase in Britain.
.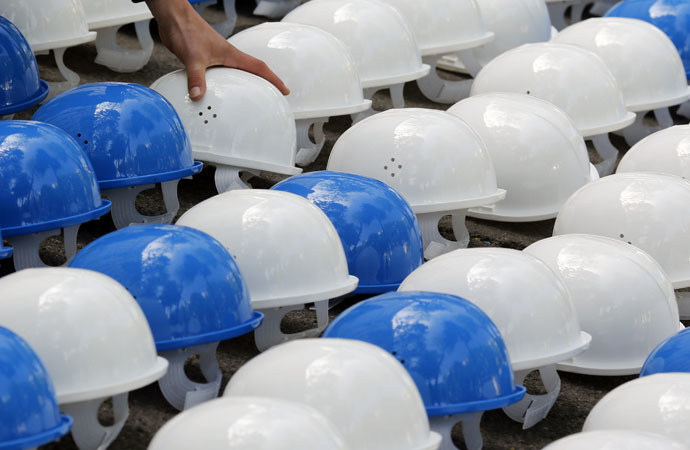 Drawing from a wide body of evidence, the JRF said the number of those experiencing forced labor in Britain "may run into thousands." More recent estimates suggest the figure is even higher.
Some 10,000-13,000 victims are thought to be scratching a living in the UK, a review of police sources, the UK Border Force, charities and other bodies revealed in November.
This sobering statistic outweighs last year's figure by the National Crime Agency's Human Trafficking Centre, which put the number at 2,744, including 600 children.
"Likely elements within forced labor include low-skill manual and low-paid work; temporary agency work; specific industrial sectors; and certain non-UK migrant workers," the report stated.
While the JRF's research acknowledged the criminalization of forced labor in Britain would signal progress, the paper warned it was not a viable substitute for "an effective multi-agency, cross-departmental strategy" that includes measures to address the link between forced labor and human trafficking.
Baseless rhetoric?
While Miliband's speech in Norfolk addressed social and ethical concerns about immigration in Britain, reports surfaced on Sunday evening that Labour MPs had received a pre-electoral strategy paper saying they should simply "move the conversation on," should voters express explicit fears about Britain's border control policies.
Labour aides dismissed the leaked quotes, however, arguing they were taken out of context from a strategic document focusing on how to minimize the threat of Nigel Farage's Euroskeptic UK Independence Party (UKIP).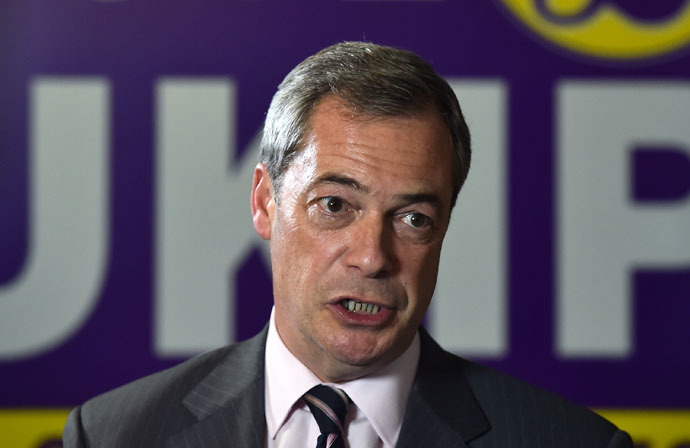 But the document leaks, published by the Telegraph, suggested members of the Labour party were instructed not to dispense pamphlets on immigration to all electoral voters, as such a move risked "undermining the broad coalition of support we need to return to government."
Miliband gave his speech occurred in the Norfolk district of Great Yarmouth. While Labour lost its seat there in 2010, with the constituency now considered a Conservative Party stronghold, it has been identified in recent times as increasingly UKIP-friendly.
In a pre-electoral bid to sway voters to back Labour in 2015, Miliband warned on Monday neither the Tories nor UKIP were prepared to address the underlying causes of immigration.
"They turn a blind eye to exploitation and undercutting because it is part of the low-skill, low-wage, fast-buck economy they think Britain needs to succeed," he said.
But in light of Sunday's leaked document, questions have arisen over Labour's smoke-and-mirrors stance on immigration. Whether Miliband's pledge is a manifestation of clever electioneering or a solid mandate remains to be seen.
You can share this story on social media: